Inside Keanu Reeves' troubled relationships now that he's finally found love: a timeline
18 April 2023, 15:45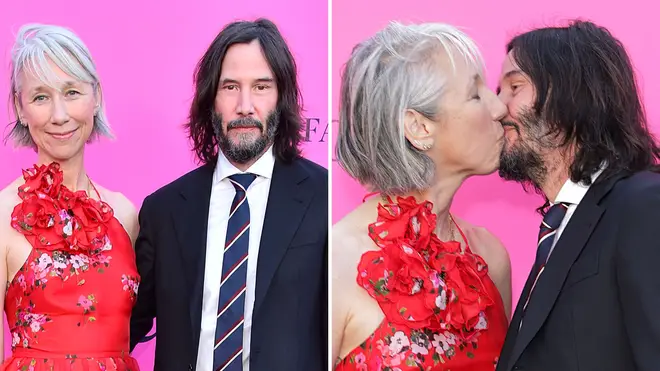 Keanu Reeves is not your typical Hollywood celebrity.
The Matrix, Speed, and John Wick actor has strived to keep his personal life private over his entire career in the spotlight.
It's a difficult balancing act of maintaining his celebrity status and being in global movie blockbusters, whilst shutting the media out.
When it comes to Keanu Reeves' relationships and love life, little is known about who he's dated over the years.
What the public does know about Keanu's relationships is that they've been troubled and stricken with tragedy, which is likely why he has kept his private life so very private.
That's now changed, with the emergence of his new partner which the Point Break actor has taken public.
Keanu put on a loved-up display with his new girlfriend Alexandra Grant at the Museum of Contemporary Art Gala in Los Angeles on Saturday.
It seems that finally after years of heartbreak, missed opportunities, and personal tragedy that he has found love with his "best friend".
But who else has Keanu dated over the years? Let's look back at the Hollywood actor's relationship history:
Alexandra Grant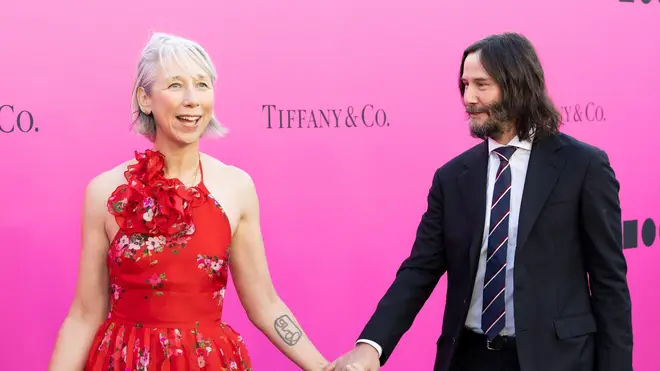 Keanu Reeves' current girlfriend is visual artist Alexandra Grant, who have been dating since 2019.
The couple's first public appearance as an item was that same year, having been together in secret for several months.
Keanu first met Alexandra back in 2009, and they've frequently worked together on a series of projects.
Alexandra has illustrated two of Keanu's books - Ode To Happiness in 2011 and Shadows in 2016. They also co-own X Artists Books which they co-founded in 2017.
Through their work they became best friends, and then Keanu and Alexandra took the next step by becoming romantic.
Keanu recently gave a rare insight into their romance when he cited his "last moment of bliss" in People Magazine, saying:
"A couple of days ago with my honey. We were in bed. We were connected. We were smiling and laughing and giggling. Feeling great. It was just really nice to be together."
Jill Schoelen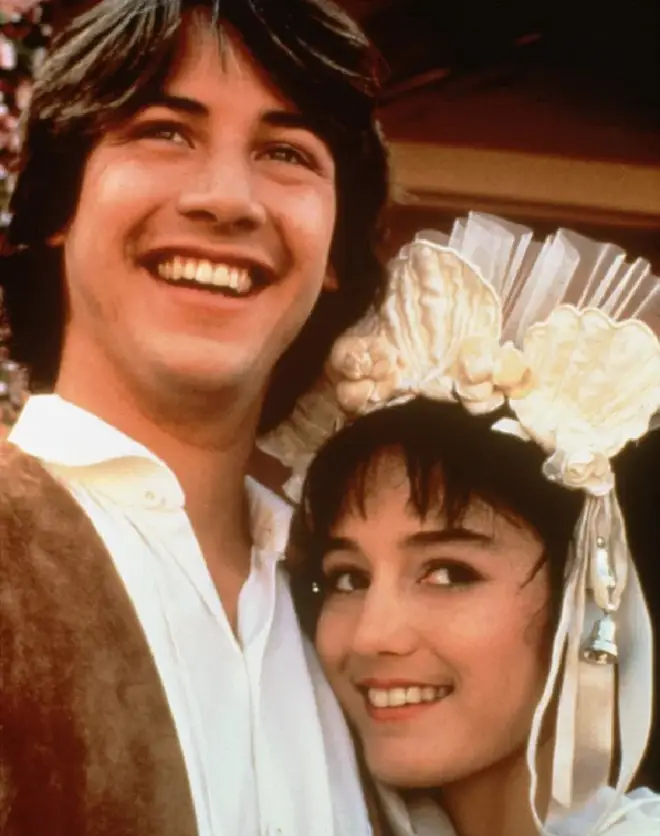 One of Keanu's first girlfriends was actress Jill Schoelen who he met in 1986 whilst they were both shooting the film Babes In Toyland.
The pair were on-screen lovers which soon became an off-screen relationship, and lasted for three years before ending it.
Jill then entered a relationship with Brad Pitt, who were engaged for a short period.
Winona Ryder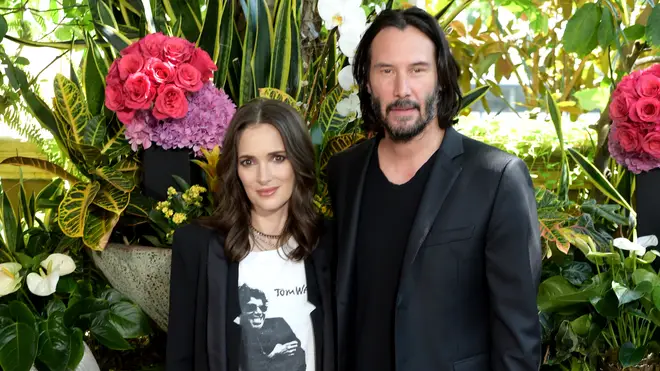 One of Keanu's stranger relationships was with actress Winona Ryder, after he confessed that they may've been married for nearly thirty years.
The two Hollywood stars met after both starring in Bram Stoker's Dracula in 1992 where their characters are married, though it may have been a more legitimate ceremony than they realised.
In a recent interview, Keanu explained: "We did a whole take of a marriage ceremony with real priests. Winona says we are. Coppola says we are. So, I guess we're married under the eyes of God."
Winona has commented on their 'marriage' telling Entertainment Weekly in 2018: "We actually got married in Dracula."
"No, I swear to god I think we're married in real life. In that scene, Francis [the director] used a real Romanian priest. We shot the master and he did the whole thing. So, I think we're married."
Although their marriage may not actually be a sham, they've never expressed any romantic feelings for each other but remain good friends.
Sandra Bullock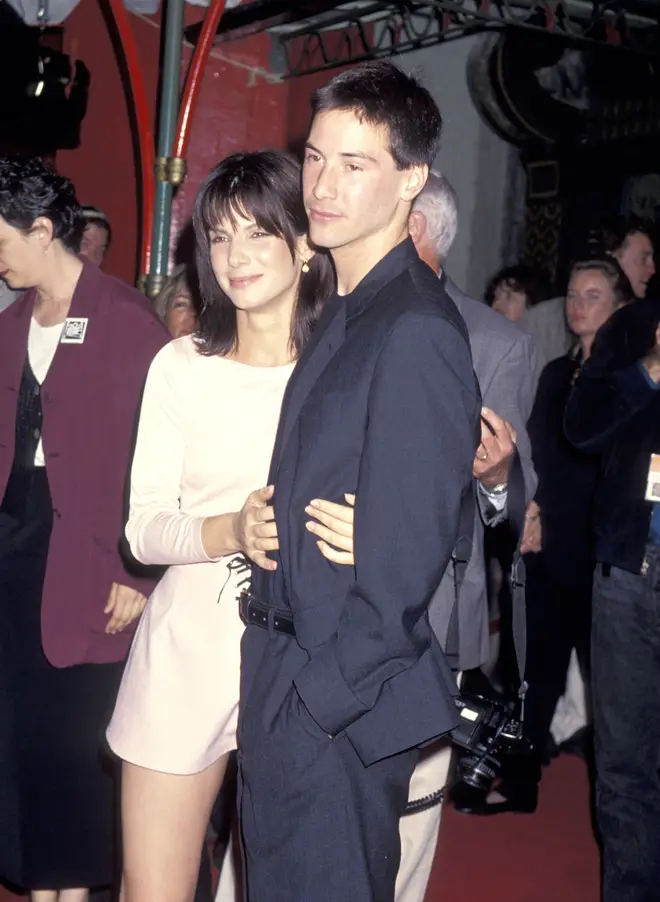 After high octane action thriller Speed came out in 1994 to rave reviews, most cinema goers commented on the chemistry between Keanu Reeves and his co-star Sandra Bullock.
Well, it turns out that there was a bit more going on with their chemistry than meets the eye, as the rumour mill went into overdrive.
Both stars confessed they had a crush on one another during the shoot, confirming their affections on separate interviews with Ellen DeGeneres.
They weren't forward enough with their crushes though and their romance never blossomed, with Keanu realising: "she obviously didn't know I had a crush on her!"
Amanda de Cadenet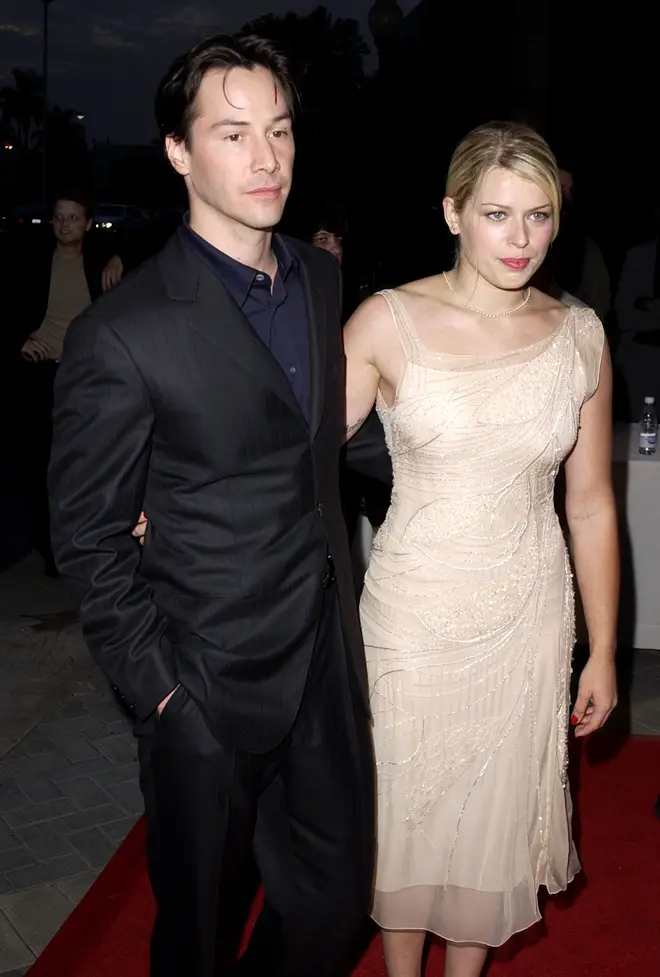 Keanu was in a public relationship with British socialite and presenter-turned-photographer Amanda de Cadenet for several months during the 1990s.
But there was a huge problem: at the time, Amanda was pregnant and married to Duran Duran bassist John Taylor no less.
In her 2018 book, It's Messy: On Boys, Boobs, and Badass Women, Amanda opened up about her whirlwind romance with Keanu saying: "We met when I was two months pregnant, 19 years old, and married to another man."
"Within minutes of first laying eyes on him, I remember thinking, 'I wonder how many pregnant women have affairs?' I was surprised by my strong attraction to a man I had just met."
Their short-lived relationship ended due as Keanu was a "man with hard-core ethics", though they'd stay in touch once her divorce from John Taylor was finalised.
Jennifer Syme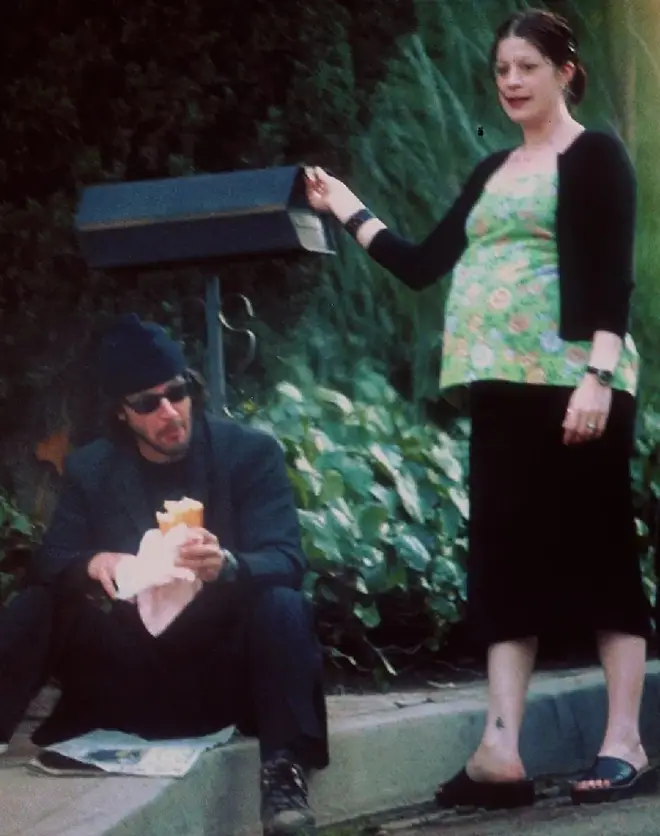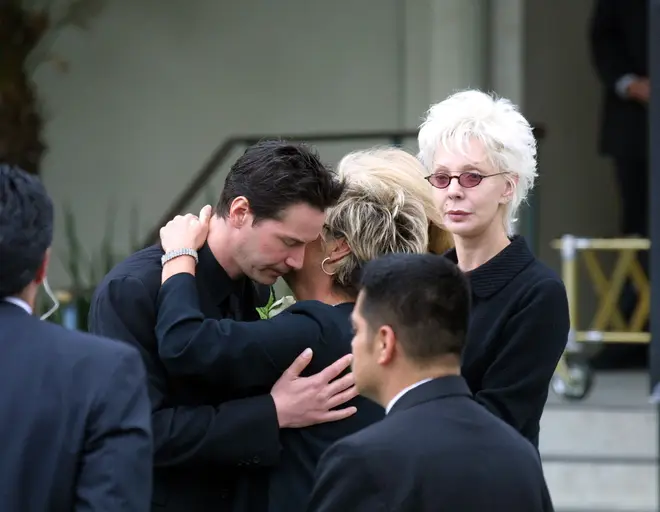 During the late 1990s, Keanu Reeves began dating Hollywood production assistant Jennifer Syme after they met at an after-party for his rock band Dog Star.
The pair struck up an immediate connection and fell in love almost instantly, becoming pregnant with their first child shortly after their first meeting.
Sadly, it would mark the beginning of a period of immeasurable tragedy for Keanu, one that took him decades to overcome.
When the item was looking forward to the birth of their child, the little one was stillborn eight months into Jennifer's pregnancy which they found out on Christmas Eve in 1999.
Suffering from post-natal depression and the grief of losing their child, the relationship couldn't handle it so Keanu and Jennifer eventually split.
They remained good friends and were on the verge of reconciling, until Jennifer died in a tragic car accident in 2001, just one day after she'd met with Keanu.
He's been through years of personal struggle, which he has kept to himself whilst remaining humble and grounded, so we're glad to see he's found love finally.