The Chase's Mark 'The Beast' Labbett splits from wife Katie and she confirms new romance
13 May 2019, 11:29 | Updated: 9 September 2019, 22:51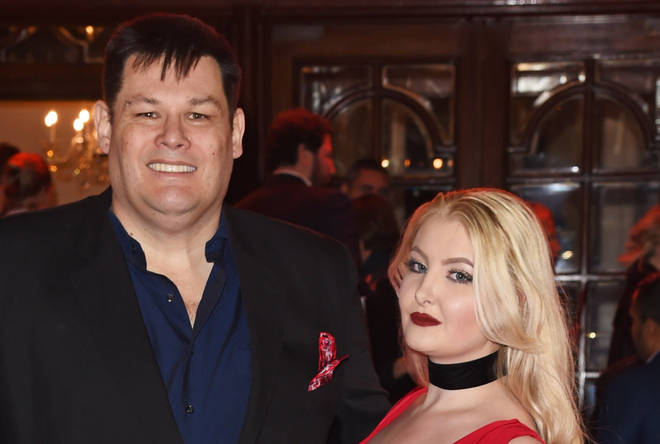 Mark Labbett from The Chase has split from his wife Katie - who is also his second cousin - as she confirms romance with new boyfriend Scott amid cheating rumours.
The pair, who got married in October 2014 and live together with their son in Rotherham, South Yorkshire have "drifted away" from each other.
Katie, 26, and Mark, 53, discovered they were first cousins three years into their marriage, but didn't let the news - or their 27-year age gap - phase them.
Speaking to The Sun On Sunday, Katie said that she and Mark now lead "very different" lives and denies cheating with new partner Scott Bate, 29, despite still being married to Mark.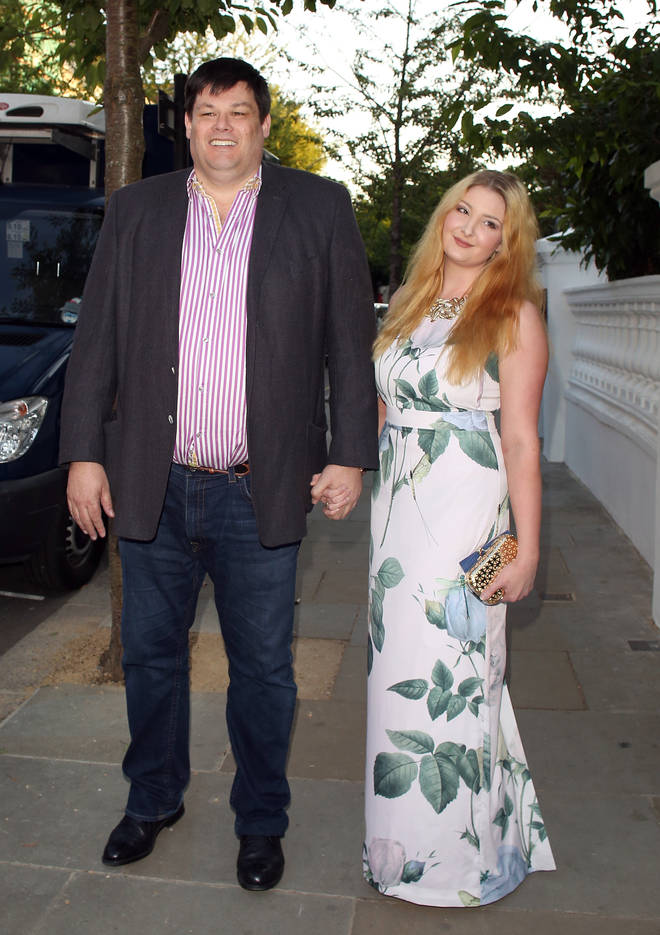 Katie said: "Mark and I had been talking about separating for some time — we have been drifting for a while.
"He works away a lot and that's been hard. A lot of people think it's the age difference but we don't see that as the factor."
She went on to explain she and Scott met and "clicked" on a night out, but insists that Mark knew about the relationship from the beginning, despite The Sun reporting that Katie had been going behind his back and "cheating on Mark for a year".
Katie explained: "It wasn't intentional, it just happened… But Mark always knew — straight from the off I was honest.
"He knew I was going out and who I was seeing."
"He was incredibly understanding," adds.
"If it was anybody else it wouldn't matter, but because Mark's in the limelight people have been gossiping."
Katie claims she and Mark "remain good friends" and that 'The Beast' is "happy" his wife has met someone else.
The news comes just a month after Mark's rep denied there was anything wrong with The Chase star's marriage.
"Mark and Katie are not splitting up," a statement for the pair said. "Everything is fine between them and they have been at home together this week."
However, The Sun reported that Katie and Scott had been on "secret holidays" behind Mark's back and that Scott's friends didn't even know Katie was married.
"It took a while for people to realise who she was and that she was married. Then one of Scott's friends confronted her and she got angry about it,' a source told The Sun.
"She appeared on Loose Women with Mark and people started sending a clip around when they twigged who she was.
"People don't think it's right and think her behaviour is unfair on Mark – and Scott."
It is not the first time Katie and Mark's relationship has hit headlines for its controversy.
Mark recently spoke on Loose Women on finding out that Katie was his second cousin three years into their marriage: "It wasn't something we were aware of at the time - it was one of those things that happened," he said.