Martin Clunes surprises TV viewers by appearing in his pyjamas for live interview
21 April 2020, 16:02 | Updated: 21 April 2020, 17:30
"We haven't had many interviews with major TV stars in pyjamas, have we?" Piers Morgan joked.
Martin Clunes surprised Piers Morgan and Susanna Reid – along with the entire nation – by appearing on Good Morning Britain wearing his pyjamas.
The Doc Martin star chatted to the hosts on national television from the comfort of his own home, while in the comfort of his striped pyjamas, this morning (April 21).
Sipping on a hot drink as he reclined on his sofa, Clunes embraced the ultimate working-from-home attire as he gave his interview. Watch a clip from the show above.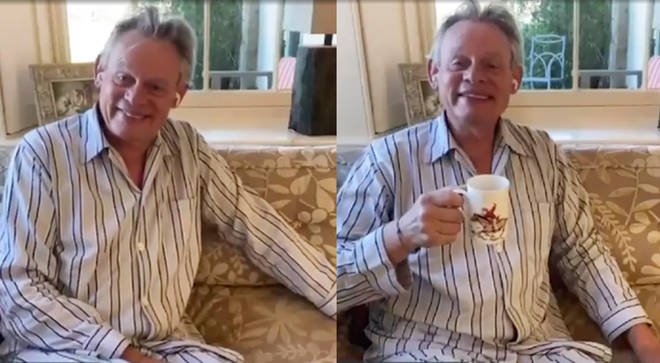 Piers asked the actor: "Are you wearing pyjamas?" to which he casually responded, "Yes", setting them both off into a fit of laughter.
The playfulness of the interview lasts up until the very end, when Clunes warns the presenters that he 'won't stand up' – setting the pair off chuckling again.
The actor appeared on the show to talk about his upcoming plans to host the world's largest virtual tea party today in aid of charity, despite his attire leaning more towards a pyjama party.
We're all in favour of swapping a suit and tie for a matching PJ set...