MasterChef UK 2020: Who is contestant Beverley Joiner? Age, husband, job and show details revealed
9 April 2020, 18:58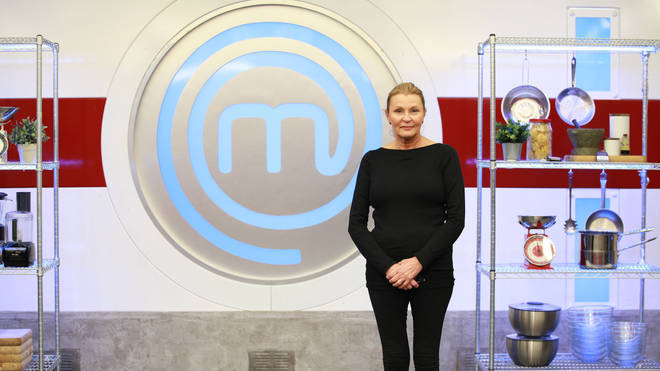 Beverley Joiner has reached the semi-finals of the 16th series of MasterChef UK, and has won the hearts of viewers with her interesting creations.
The 61-year-old has impressed judges John Torode and Gregg Wallace with her tasty cooking.
Here are all the important facts about the talented cook:
Who is MasterChef UK contestant Beverley Joiner?

Beverley on MasterChef.

Picture: BBC

Beverley is the oldest of all the MasterChef contestants at 61.

She comes from Bromley, Kent, and works as a hospice volunteer at St Christopher's. She is also a local cook and cookery show fan.

She has been fundraising for local charity St Christopher's for over 10 years, selling cakes and chutneys, while one of her jars sold for £1,000 at auction.

Beverley nearly didn't make it on to the show, after having a stroke shortly after being invited to audition.

Thankfully, everything worked out for Beverley, and she now has made the final five on MasterChef.

She said: "I'm an obsessive cookery show fan, especially MasterChef Australia, I just hoped that my foodie hobby would pay off on MasterChef!"

Has Beverley stood out on MasterChef UK 2020?

MasterChef UK started with 60 contestants and is now down to the last five hopefuls.

Beverley is in the final five, but hoping to make it to the final four.

She said: "I always wanted to have a chance to cook on MasterChef, as I was sure that I could do well, but I'm really competitive and the thought of going out in the heats terrified me!"

Is Beverley married and does she have children?

Beverley has been married to her husband Kevin for 32 years, and they have three children together.

"I applied 13 years ago after my husband had a liver transplant," she said.

"I didn't get a place and then suffered some years of ill health. Then at 61, with all the kids out of home, I felt – why not – so here I am. I have never regretted a thing."

When is MasterChef UK 2020 next on TV?

MasterChef UK continues tonight on BBC One at 7.30pm.

There are five cooks remaining, but only four places in the final.

There is just one more challenge to face for all of the contestants in the last semi-final.

This is the 16th series of the show and is made up of 24 episodes.

The series has been on for nearly eight weeks and is available to watch on BBC iPlayer.