MasterChef UK 2020: Who is contestant David Rickett? Age, wife, job and show details revealed
9 April 2020, 17:38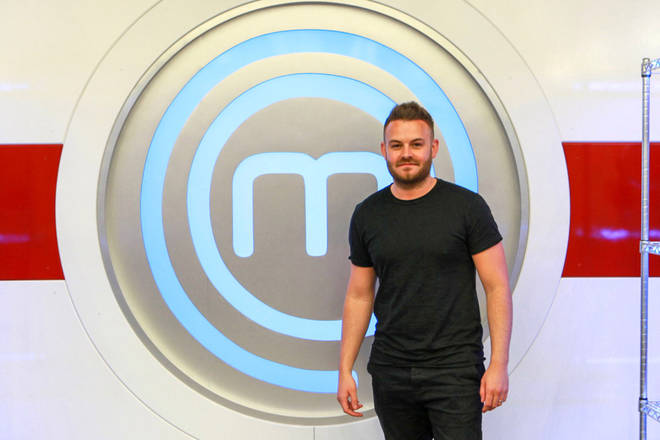 David Rickett has reached the semi-finals of the 16th series of MasterChef UK, and has won the hearts of viewers with his interesting creations.
The 31-year-old has impressed judges John Torode and Gregg Wallace with his inspiring cooking.
Here are all the important facts about the talented cook:
Who is MasterChef UK contestant David Rickett?

David Rickett is a contestant on MasterChef UK 2020.

So far, viewers have watched David impress the judges throughout he competition.

David is 31 and from London. He works as a Cyber Crime and Fraud Prevention worker.

The MasterChef UK contestant studied fine art at Leeds University.

He then went to work in banking for seven years, but said he's "finally found my new art, in cooking".

MasterChef UK 2020 contestant David Rickett.

Picture: BBC

Is David married?

David is married to his wife Gemma.

The couple married in 2017.

Has David Rickett stood out on MasterChef UK 2020?

MasterChef UK started with 60 contestants and is now down to the last five hopefuls.

David made it to the last seven contestants by preparing dishes aboard royal navy ship, HMS Diamond.

He also wowed the judges in a previous challenge with a beetroot and chocolate tartlet, explaining: "Beetroot isn't usually used in desserts, but I think it goes really well with the bitterness of the dark chocolate and the sweetness of the raspberry."

What are the odds for MasterChef UK contestant David Rickett?

David Rickett is the firm favourite to win series 16.

Ladbrokes are giving him odds of 3/1.

When is MasterChef UK 2020 next on TV?

MasterChef UK continues tonight on BBC One at 7.30pm.

There are five cooks remaining, but only four places in the final.

There is just one more challenge to face for all of the contestants in the last semi-final.

This is the 16th series of the show and is made up of 24 episodes.

The series has been on for nearly eight weeks and is available to watch on BBC iPlayer.