MasterChef UK 2020: Who is contestant Thomas Frake? Age, odds, job and show details revealed
9 April 2020, 17:44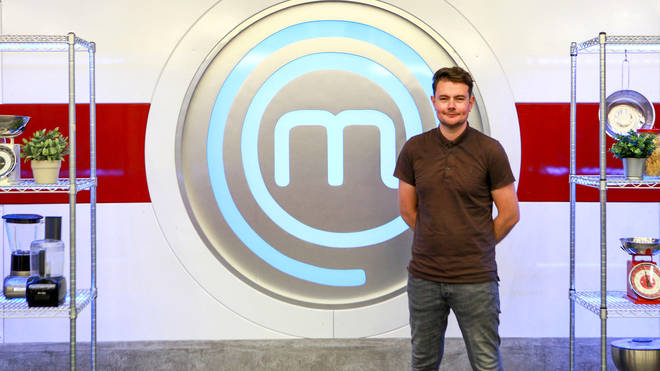 Thomas Frake has reached the semi-finals of the 16th series of MasterChef UK, and has won the hearts of viewers with his interesting creations.
The 32-year-old has impressed judges John Torode and Gregg Wallace with his tasty cooking.
Here are all the important facts about the talented cook:
Who is MasterChef UK contestant Thomas Frake?

Thomas Frake is a contestant on MasterChef UK 2020.

So far, viewers have watched Thomas impress the judges throughout he competition.

Thomas is 32 and from London. He is a banking and international finance worker.

The MasterChef UK contestant's love of food came from his travels to Greece and Spain.

He said: "I love to understand why and how ingredients are cultivated where they are, the people that farm them, how food then influences culture."

MasterChef UK 2020 contestant Thomas Frake.

Picture: BBC

Has Thomas Frake stood out on MasterChef UK 2020?

MasterChef UK started with 60 contestants and is now down to the last five hopefuls.

Thomas is in the last five, but hoping to make it to the final four.

He is keen on showing his technical skills, noting: "Understanding process and ratio is very important to me.

"It's as much about the chemistry as it is about the passion and art."

He impressed the judges by serving up a traditional roast dinner.

Gregg Wallace said: "I think this dish is a triumph". John Torode added: "I'm very excited by your roast dinner."

What are the odds for MasterChef UK contestant Thomas Frake?

Thomas's odds to win the show stand at 5/1, making him the third favourite.

When is MasterChef UK 2020 next on TV?

MasterChef UK continues tonight on BBC One at 7.30pm.

There are five cooks remaining, but only four places in the final.

There is just one more challenge to face for all of the contestants in the last semi-final.

This is the 16th series of the show and is made up of 24 episodes.

The series has been on for nearly eight weeks and is available to watch on BBC iPlayer.