Who is Zandra Rhodes? Celebrity MasterChef 2019 contestant and fashion designer
2 September 2019, 13:56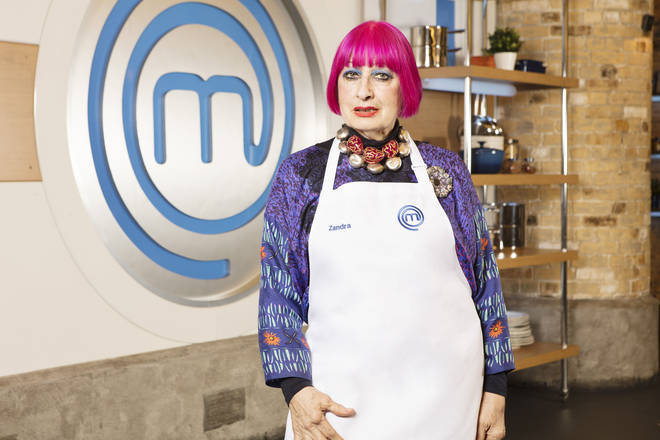 Fashion designer Dame Zandra Lindsey Rhodes is swapping her sewing needles for kitchen utensils as she has been confirmed as a Celebrity MasterChef 2019 contestant.
Who is Zandra Rhodes?
Zandra was born in Chatham, Kent, and was introduced to the world of fashion by her mother.
The fashion designer's mother was a fitter in a Paris fashion house and a teacher at Medway College of Art.
The first piece of clothing Zandra made was a dress for her doll named Jacqueline.
However, Zandra would most like to make a dress for "Princess Kate, the future queen".
What is Zandra Rhodes best known for?
While Zandra isn't best known for appearing on screen, she has worked on productions behind-the-scenes, such as Romeo and Juliet on Ice in 1983, Silk Stalkings in 1991 and The Adventures of Barry McKenzie in 1972.
The 78-year-old fashion designer was appointed a CBE in 1997 and made a Dame in the 2014 Birthday Honours for services to British fashion and textiles.
Zandra's work is popular, with Marks and Spencers introducing the Zandra Rhodes collection into their bigger stores in late 2009.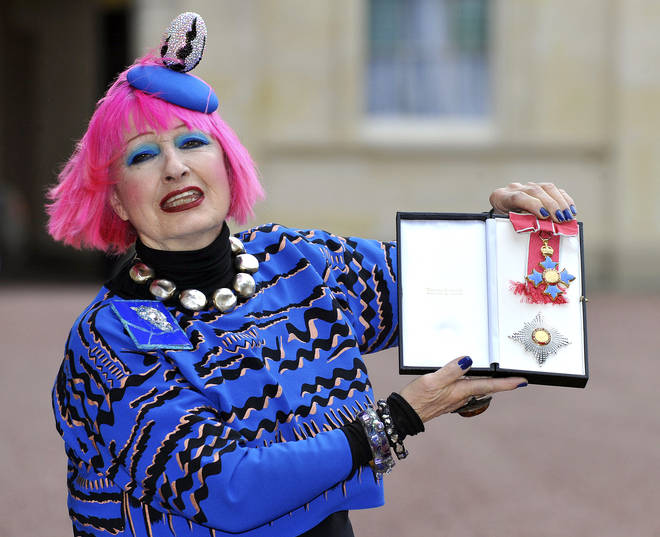 What is Zandra's favourite song and does she have any cooking experience?
If it's music that Zandra needs to help her win the show, Smooth Radio will of course be on hand with Your Relaxing Music Mix.
When asked what music Zandra puts on to cheer herself up, the designer noted to Anothermag: "Probably 'Mamma Mia' by ABBA. It makes you sing and dance."
Zandra may also have a few transferable skills, revealing if she hadn't become a designer, she would have become a "chef or garden designer".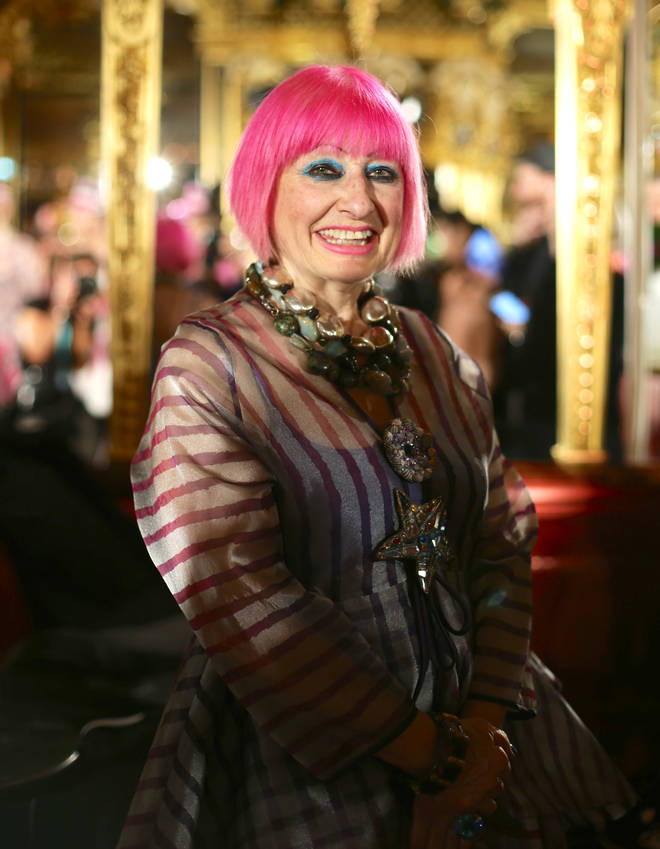 When is Celebrity MasterChef 2019 on?
Celebrity MasterChef begins on Monday, September 2 at 9pm.