Original Mr Blobby costume sells on eBay for an eye-watering amount of money
26 January 2023, 13:21 | Updated: 31 January 2023, 10:03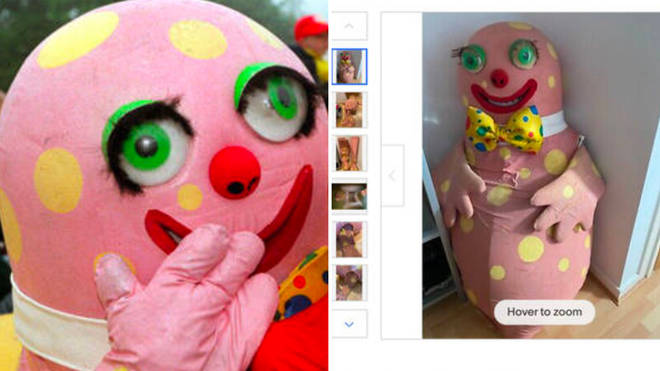 The Mr Blobby costume is 25-years-old and was put up for sale by an ex-BBC employee.
The original Mr Blobby costume just sold on eBay for an eye-watering sum.
The huge pink costume, made popular as a character on Noel's House Party in the 1990s, was sold by eBay user blobby01 and eventually reached £62,101 from a whopping 178 bids.
The item, which is over 25-years-old, was described by the seller as needing a new home.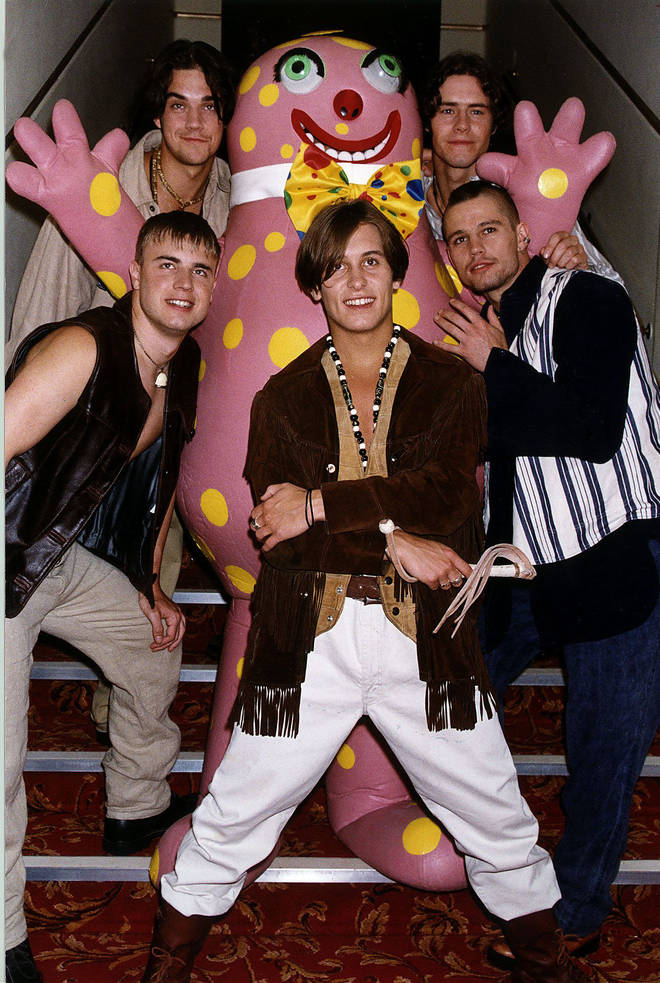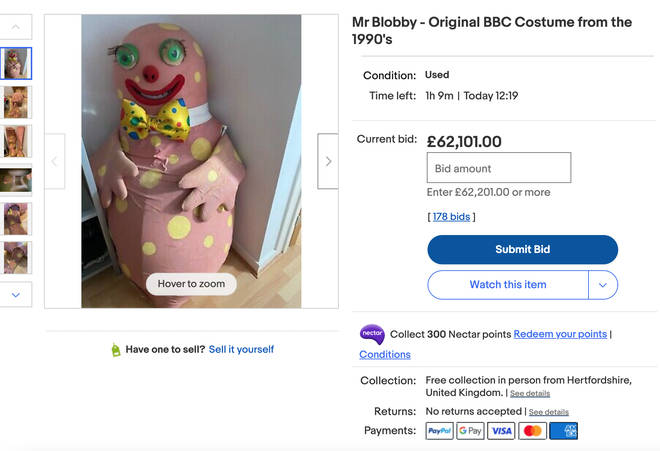 "This was made by the BBC's costume supplier for an overseas version of Noel's House Party," the seller wrote.
"Unfortunately before it could be delivered the overseas show was cancelled and neither the broadcaster or the BBC's production team wanted it – so it sat in my office until a move meant it came home with me some years ago."
They continued: "Consequently as it is now over 25 years old, there is the inevitable ageing to the foam and the rubberised coating.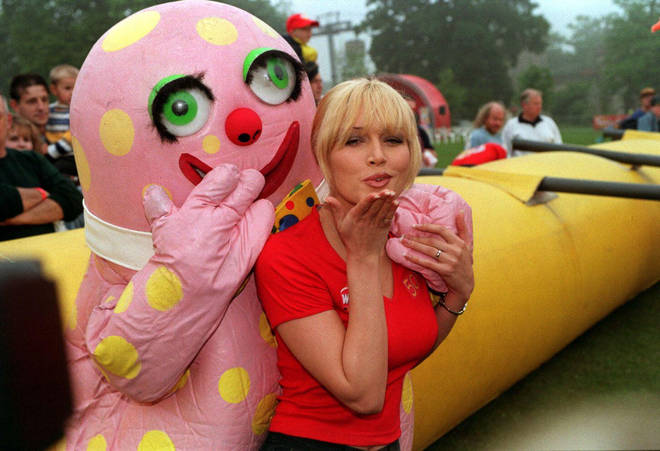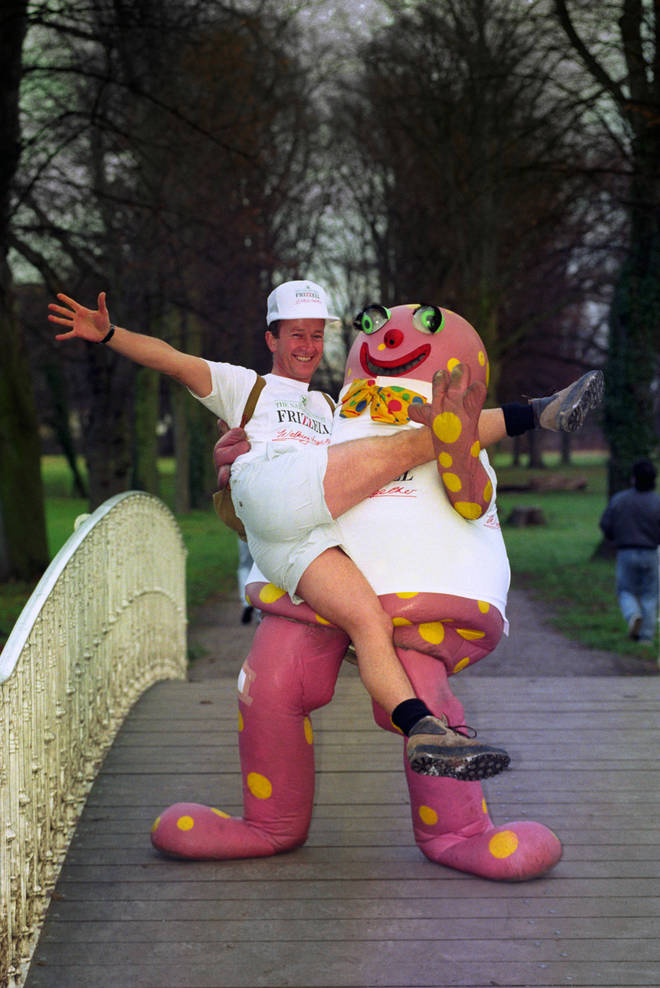 "This means it is less suitable to be worn as the unit is not very supple as it was in 1996. In addition the two arms require re-attaching to the body, one of the plastic eye is cracked and the bow tie will need securing.
"Overall it's not too bad for its age – but there is visible creasing and dust to the covering and some areas require a drop of glue to make good."
Who was Mr Blobby?
Mr Blobby became famous on the BBC TV show, Noel's House Party.
Running from 1991 to 2000, Noel's House Party was a BAFTA-winning entertainment show that became an iconic TV show of the nineties.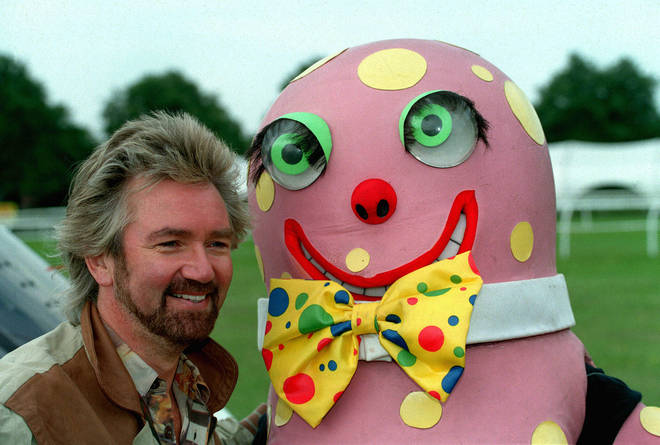 Set in a large house in the fictional village of Crinkley Bottom, the show was a staple of Saturday night TV and Mr Blobby's character – which was initially just meant to be a small part of the show – soon spawned its own following.
It was show producer Michael Leggo, who reportedly came up with Mr Blobby for the 'Gotcha' section of the show, but the bizarre character soon took on a life of its own.
Mr Blobby appeared on other TV shows, spawned off-shoots of memorabilia and even reached the top of the charts, reaching the 1993 Christmas number one with the self-titled song 'Mr Blobby'.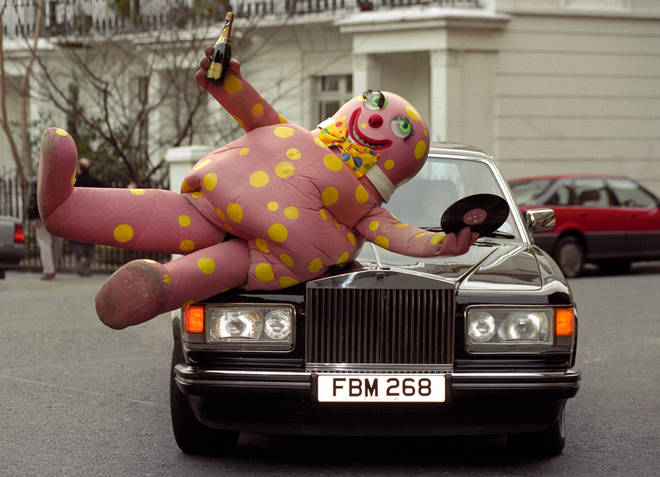 The original Mr Blobby character was played by actor Barry Killerby until 2015, and for the last seven years, Paul Denson has been inside the famous costume.
Since leaving Crinkley Bottom, Mr Blobby still has a flourishing career in TV – with all the chaos that comes with it.
He appeared in Peter Key's charity hit 'Is This the Way to Amarillo' in 2005, was invited to speak about Brexit on Loose Women in 2016 and only two days ago (January 23) caused mayhem by trashing the This Morning studio live on air.