Broadchurch star Olivia Colman will play The Queen in Netflix's The Crown
27 October 2017, 11:48 | Updated: 2 November 2017, 15:29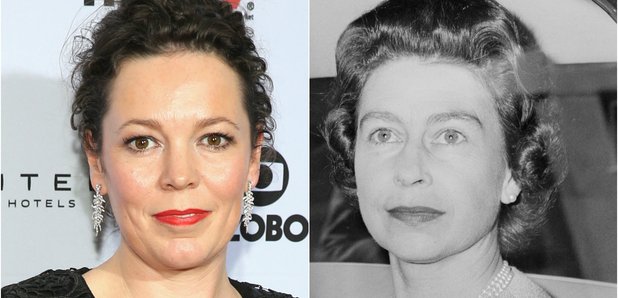 Playing a real life monarch is no easy task. Just ask Helen Mirren.
The latest actress to sign up to portray Queen Elizabeth II on screen is apparently Broadchurch star Olivia Colman. She is thought to be taking over from Claire Foy in the third season of Netflix's drama The Crown.
The celebrated actress will appear as The Queen as the period drama takes place from around 1963 onwards.
The Crown dramatises the story of the royal family, starting in 1947 with Elizabeth's engagement to Prince Philip. Each season takes on a new era of her reign, with different actors playing the main roles in every other season.
Olivia Colman won a Golden Globe for her role in The Night Manager, and is currently the only confirmed cast member for The Crown's third season. Its second season will launch on Netflix on December 8.
Creator Peter Morgan has previously said it was always his intention to cast new actors for the main characters as the series progressed, telling Variety: "The feelings we all have as 50-year-olds are different than the feelings we all have as 30-year-olds. That informs everything we do."
The next question is... who will take over from Matt Smith as Prince Philip circa 1963?