One Foot in the Grave could return, say reunited stars Richard Wilson and Annette Crosbie
12 November 2018, 14:43
Victor Meldrew may have been killed off, but that might not stop him...
One Foot in the Grave stars Richard Wilson and Annette Crosbie were reunited on ITV's Loose Women today (November 12).
Wilson - who played the iconic character of Victor - revealed that he wanted the old curmudgeon to be killed off, but Crosbie (Victor's wife Margaret) teased that it could make a comeback.
Speaking of his most famous character, Richard said: "Yes. David [Renwick] came to see a play I was in and he said, 'I'm thinking of killing Victor'. I said, 'Yeah, kill him.'"
Annette said: "I didn't want it ever to end but I could understand why it had to."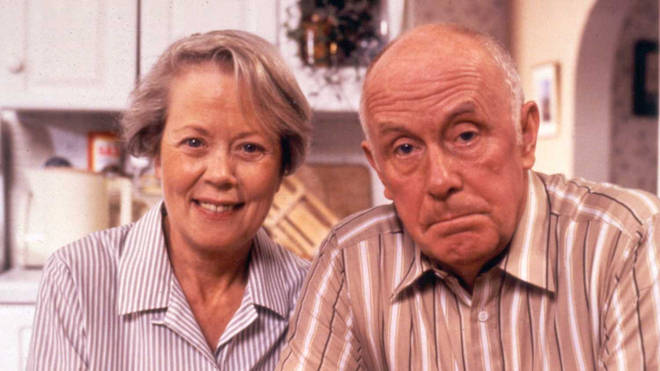 When asked if it could be brought back as a musical or stage play, Richard said: "Too much for us to be on a stage. But Victor's dead…". Annette added: "I wouldn't mind it all being a bad dream and he's not dead."
Richard joked: "If you'd like to organise it, we'd do it. If you get the right fee."
After 10 years together on the show, the pair revealed they didn't really keep in touch all these years.
Richard said: "We don't remember when we last met." Annette added: "Basically, we didn't keep in touch… he lived in North London and I lived in South. As far as he was concerned, I lived in the back of beyond."
One Foot in the Grave ran from 1990 to 2000, and ended with Victor being killed off in a hit-and-run car accident. He briefly came back in a Sixth Sense-inspired Comic Relief sketch in 2001.