Peter Kay's new episode of Car Share includes sweet tribute to fan who died from coronavirus
14 April 2020, 11:23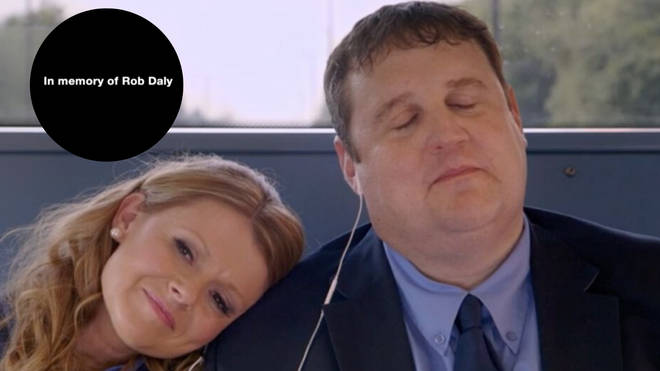 Peter Kay surprised fans with a special new episode of Car Share as an Easter treat on Friday.
The audio-only episode was unveiled on BBC iPlayer last week, and saw a continuation of the hit comedy series starring Peter as supermarket manager John and Sian Gibson as his longtime car-sharer and now girlfriend Kayleigh.
At the end of the episode, Peter included a tribute to a fan of his who had sadly died from coronavirus.
The episode finished with a visual dedication to a man called Rob Daly, and a Twitter fan explained the tribute.
She wrote: "For those wondering, Rob Daly was a massive Car Share fan, very active on Twitter supporting the show and fellow fans.
"He sadly died from covid19 recently. Hugely special and thoughtful dedication from Peter, Sian and Paul [Coleman, writer]."
Peter later confirmed this by retweeting the post.
The legendary comic made a return to the limelight recently after two years away, having cancelled his stadium tour due to "unforeseen family circumstances" in December 2017.
However, during the COVID-19 crisis, he recorded a short episode to entertain his fans while the UK remains in lockdown.
He said: "It's a horrific situation right now we're all going through and like so many people I feel compelled to try to do something positive in an attempt to cheer people up in some way."
"Sian Gibson, Paul Coleman and myself got together via t'internet and wrote a new short episode of Car Share. It all happened very quickly - in fact, it didn't exist a week ago."
"Obviously we weren't able to film anything because of the lockdown but I hope people will use their imagination and enjoy listening."