Prince Charles is baffled after being served green ants on MasterChef - video
4 July 2018, 10:54 | Updated: 23 March 2019, 23:26
Prince Charles makes a surprise appearance on Australia's edition of MasterChef this week.
And it seems that the Aussies wanted to show the future King an intriguing plate of food.
A preview for the episode shows Prince Charles taking part in an unusual taste testing. After meeting the judges, he tasted the hors d'œuvres prepared by contestants. 
One dish featured of a canape topped with edible green ants. Prince Charles asked: "So, I wonder, what are all these?"
"Green ants on barramundi," contestant Matt said. Charles was rather taken aback to say the least.
Judge George Calombaris joked: "Our version of fish and chips."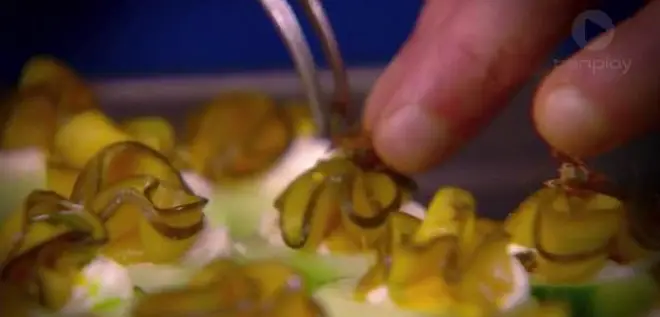 The Duchess of Cornwall also appears in the episode, and she is seen giving insight into the appetite of her husband.
She told chef and judge Gary Mehigan: "Anything fresh, really... you'll definitely see a smile."
Future Celebrity MasterChef contestants?