Who is Richard Blackwood? EastEnders and Dancing on Ice star's age, son, famous family and more facts
4 January 2019, 13:38 | Updated: 8 January 2019, 12:07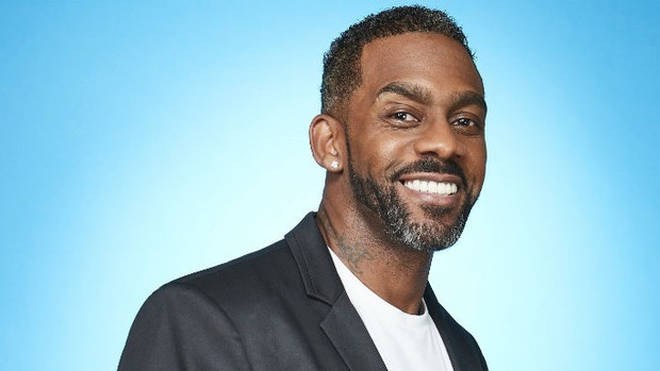 Richard Blackwood has been in the entertainment business for two decades, from comedy to music to soaps but what do we know about him? Age and famous family revealed.
EastEnders actor Richard Blackwood is competing on the 2019 series of Dancing on Ice, after he quit the soap.
From his age, to his rather famous family here's all you need to know about the multi-talented star who will be taking to the ice against fellow celebs like James Jordan and Gemma Collins.
Who is Richard Blackwood?

Richard Blackwood is a British comedian, TV presenter and actor from London.

He made a name for himself in the late 1990s and early 2000s as the host of various TV shows, including the UK version of Singled Out on Channel 5 and The Richard Blackwood Show.

He later moved into acting, and has appeared on stage as Donkey in Shrek the Musical, and he joined EastEnders in 2015 as Vincent Hubbard.

Richard Blackwood's son

Richard has one son named Keaun, who was born in January 2001 and is now in his late teens.

However, Richard has never married and is currently thought to be single.

Is he related to Naomi Campbell?

Naomi Campbell has been linked to Richard Blackwood. Picture: Getty

Richard became the step-brother of supermodel Naomi Campbell, after his father married her mother in the 1980s.

However, their parents divorced several years later.

Back in 2000, he told The Guardian: "We were closer when we were younger - then my dad and her mum split up. She's got her life to lead, and I have my own."

Who is his famous uncle?

In 2000, Richard scored a number three hit in the UK with the song 'Mama Who Da Man'.

The song was based on 1982's 'Mama Used to Say' by Junior, who is Richard's uncle.

Richard Blackwood age: How old is he?

Richard was born on May 15, 1972.

He celebrated his 46th birthday in 2018.