The kids from School of Rock reunited for New Year's, and two of them are dating!
3 January 2019, 11:56 | Updated: 4 January 2019, 17:21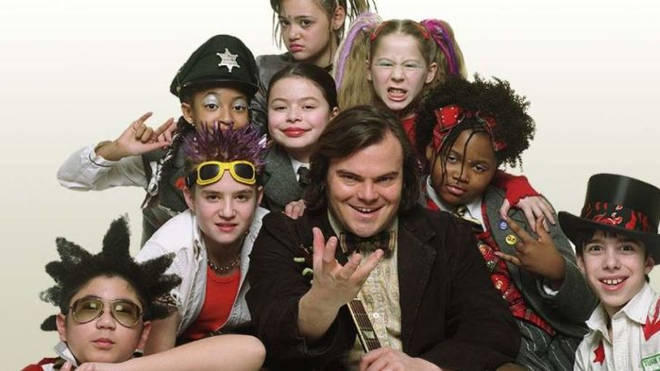 It's now over 15 years since School of Rock hit cinemas, and we still can't get enough of Ned Schneebly's iconic band.
It's now time for a serious dose of nostalgia, as several of the young cast have reunited and shared lots of awesome photos.
Brian Falduto (Billy), James Hosey (Marco), Becca Brown (Katie), Zachary Infante (Gordon), Aleisha Lanae Allen (Alicia), Angelo Massagli (Frankie) and Caitlin Hale (Marta) went for dinner together on New Year's Eve.
They're all still close friends, with Becca telling TMZ that they have a group chat, and two of them appear to be dating!
Caitlin, who played Marta in the film, and Angelo, who played the band's security dude, regularly post pictures on Instagram together.
The cast were around 10 to 12 years old when the film starring Jack Black was made, and are now in their mid-20s.
Miranda Cosgrove, who played the manager Summer in the film went on to star in many TV hits including Zoey 101 and Drake and Josh before her own show iCarly. She also voices Margo in the Despicable Me movies.
Meanwhile, Rebecca Brown, who played bassist Katie is still making music, and sings lead vocals in a band.
The main cast reunited for its 10th anniversary in 2013 for an awesome concert:
School of Rock is currently available to watch on streaming service NOW TV with the Sky Cinema Pass, contract free.