Sheridan Smith gets engaged to her boyfriend she met on Tinder three months ago
2 May 2018, 10:18 | Updated: 2 May 2018, 11:25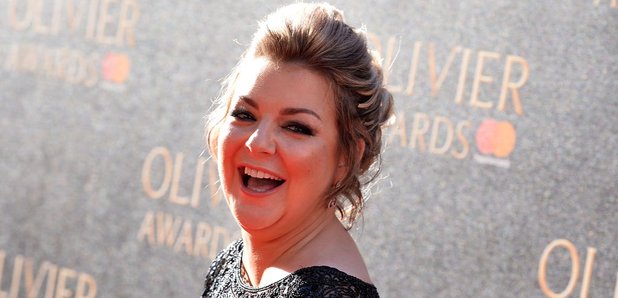 Sheridan Smith is reportedly set to tie the knot with her boyfriend of three months.
The 36-year-old Cilla actress has apparently got engaged to Jamie Horn, 28, after meeting on dating app Tinder earlier this year.
"Sheridan is head over heels in love. Jamie is very serious about her," a source close to the pair said.
"He has introduced Sheridan to his mum already. He bought her a ring to propose, a very expensive one actually, it's about £10,000. She doesn't wear the ring on her finger, she's got a necklace. She wears it there because she doesn't want people to see that she's got a ring."
The insider added to The Sun: "Things moved so fast between them. She moved out of her house in Crouch End, North London to move into a rented pad that she thought was perfect for them. Jamie has been driving her expensive white Mercedes sports car and is very much a fixture in her life.
"Sheridan wants to be with him whenever possible, including at work. They've even bought a dog together, which shows how serious she is about marrying him. They can't wait to have their first holiday together just them on a beach for the next fortnight."
The engagement news arrives soon after Sheridan admitted that men make her "crazy".
After singing Gnarls Barkley's song 'Crazy' at London's Royal Albert Hall, she said: "So guys I obviously sang that song because it's been quite well documented that I lost my mind for a couple of years.
"Do you know what really makes me crazy? I think you will understand, or I hope you girls will, but men, they send me up the wall. But it's true they play games don't they? And I don't mean KerPlunk. They play head games."
Sheridan - who is best known for her many roles on stage and screen including Gavin & Stacey and Mrs Biggs - released her self-titled debut album last year.