Coronation Street shocks fans with beloved character death after Underworld roof collapse
21 March 2019, 10:07 | Updated: 21 March 2019, 10:08
Coronation Street finally aired its Underworld roof collapse scenes last night (March 21), and a popular character sadly said goodbye.
Earlier this week the ITV soap showed how the factory's staff started protesting against the owners – particularly Carla Connor, who betrayed everyone after trying to give their work to an outsourced workforce.
When Sally, Gina, Kirk and others locked themselves in the building, the faulty roof gave way, leaving most of the employees trapped in rubble.
With Sally and others unconscious on the floor, a burst pipe spilled water against a live power cable. While the electrical mains were then switched off, some of the roof was still about to collapse, leaving everyone inside in danger.
Meanwhile, Kate (Faye Brooks) waited at the church for Rana (Bhavna Limbachia), as they were preparing to get married. Carla had given Rana a spare set of keys to the factory, so could she have been involved in the disaster somehow?
Kate received a phone call from her fiancée, who was indeed buried under the roof debris. Kate then left the church to help rescue Rana.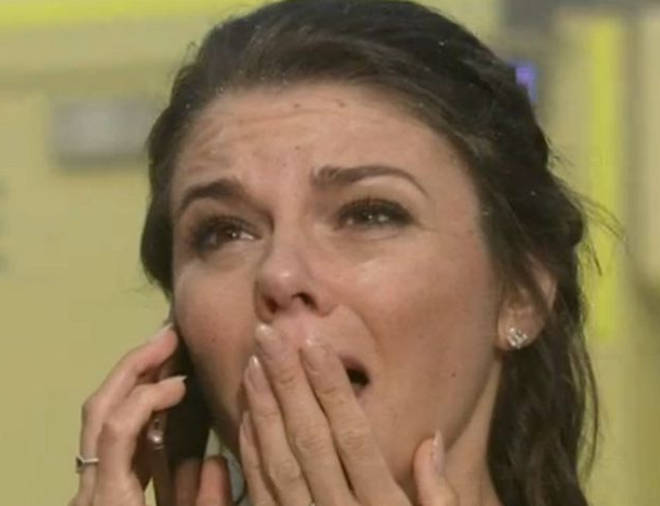 However, when Kate approached the building, emergency services started to evacuate everyone who was inside, leaving Rana trapped.
The rest of the roof then caved in, landing on Rana. She spoke to Kate on the phone before the paramedics realised she wasn't going to survive their rescue.
Kate then snuck inside to comfort her partner, sharing their wedding vows together before Rana passed away.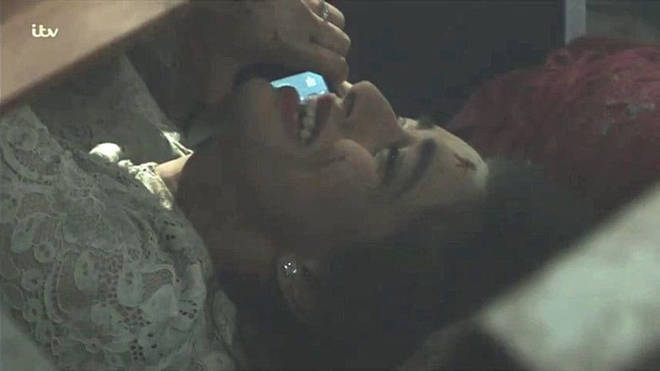 Up until last night, fans didn't actually know who was alive and who'd been killed, so it made for a devastating climax.
Some fans weren't happy with the decision, arguing that killing off Rana on her actual wedding day is a classic example of TV and film's 'Bury Your Gays' trope, where LGBTQ+ couples aren't allowed to survive long-term without some kind of storyline breaking them up.
"When I told Kate Oates and Iain McLeod that I wanted to leave the show to try other things, it was my decision and my choice for Rana to die because it was the only fitting end to the character," Bhavna later explained.
"Kate and Rana had fought so hard to be together and they had been through thick and thin together. I believe their love was so pure as two souls that there was no way that Rana was just going to have a change of heart, hop in a cab and leave.
"I felt that if they were to be separated, they had to be torn apart and it couldn't have been their decision. The only way to go was if Rana were to die. Rana would never leave Kate, ever."