EastEnders original cast member Sandy Ratcliff dies, aged 70
9 April 2019, 09:27 | Updated: 9 April 2019, 09:30
Sandy Ratcliff, one of the original EastEnders cast members, has died at the age of 70.
The actress famously played Sue Osman from the soap's very first episode in 1985 until 1989.
She passed away on Sunday (April 7) at a care home in Stamford Hill, North London, after battling several strokes and being diagnosed with cancer.
Sandy was known for having one of the soap's first hard-hitting storylines, when she lost a baby to cot death. This then sparked her character's fight with mental health problems.
Nejdet Salih, who played her on-screen husband Ali, told The Sun: "It's very sad. I remember the first time I auditioned for the show, we had this instant chemistry and banter.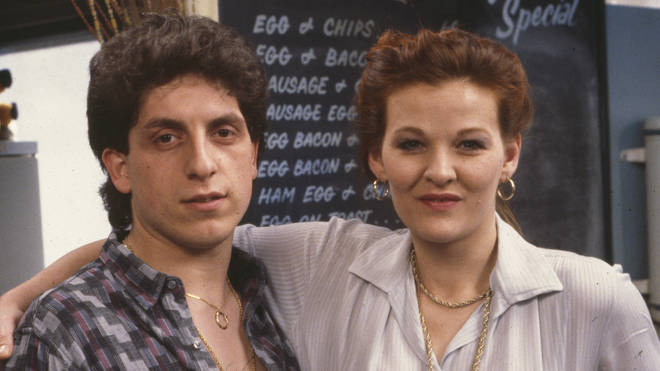 "I was a young actor and she helped me develop so much. We had a lot of fun on the show and had some really good storylines.
"Obviously the cot death storyline was massive and really important. We wanted to do the best job we could."
He added: "She was a great mum. There was nothing she wouldn't do for William. She would try to take younger actors under her wing and had a great sense of humour. At the end of the show I think she had had enough, there was a lot of pressure on us back then. I think she just wanted to go."
Sandy also appeared in several films and TV shows, and also had a career as a model in the 1970s.