The Great British Bake Off's Terry breaks down in tears after exit: What happened to his wife?
26 September 2018, 11:59 | Updated: 2 October 2018, 20:43
If you watched The Great British Bake Off last night, you were in doubt holding back the tears at the end of the episode.
After Terry Hill was eliminated from the show, alongside Karen Wright, in week five, the amateur baker broke down in tears.
Terry was absent from last week's show due to illness, meaning that no-one left the show at all. However, that meant that two bakers were sent home this week, including Terry himself.
In his exit interview, Terry tried to fend off tears as he revealed his wife Joanna had died from cancer last year at the age of 52.
Terry explained that taking part in Bake Off had really helped him with the grieving process.
"I said I wouldn't get upset," Terry said. "It's funny when you're on your own… my wife and I were very happy, and that was a massive loss.
"There wasn't anything to fill that void for a long time so it did give me a focus. I've met some lovely people, I'm sure we'll keep in touch for a long time. It's been a big help."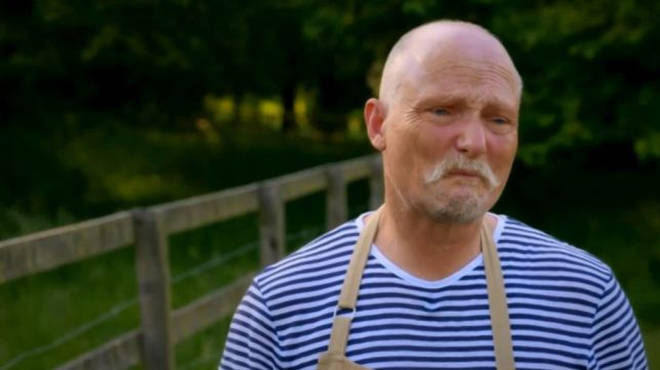 Who is Terry Hill?
Terry is from the West Midlands, and is a retired air steward.
He applied for the Bake Off to start a new adventure for himself, explaining: "To be honest, I went into the tent for myself. I wanted to change life a little, shake it up a bit, start a new course. I am on a new journey in life at the moment, and what better way to start it."
Meet the 2018 Bake Off stars: