The Lion King trailer: Watch the stunning new trailer showing Mufasa, Scar, Timon and Pumbaa
10 April 2019, 13:38 | Updated: 10 April 2019, 13:50
Disney has unveiled a brand new trailer for its upcoming live action/CGI remake of The Lion King.
In 100 days, The King arrives.
The 2019 remake is directed by Jon Favreau, a photorealistic computer animated version of Disney's traditionally animated 1994 classic.
It will feature the voices of Donald Glover, Seth Rogen, Chiwetel Ejiofor, Alfre Woodard, Billy Eichner, John Kani, John Oliver, Beyoncé, and James Earl Jones, who returns as Mufasa.
Watch the trailer in full above.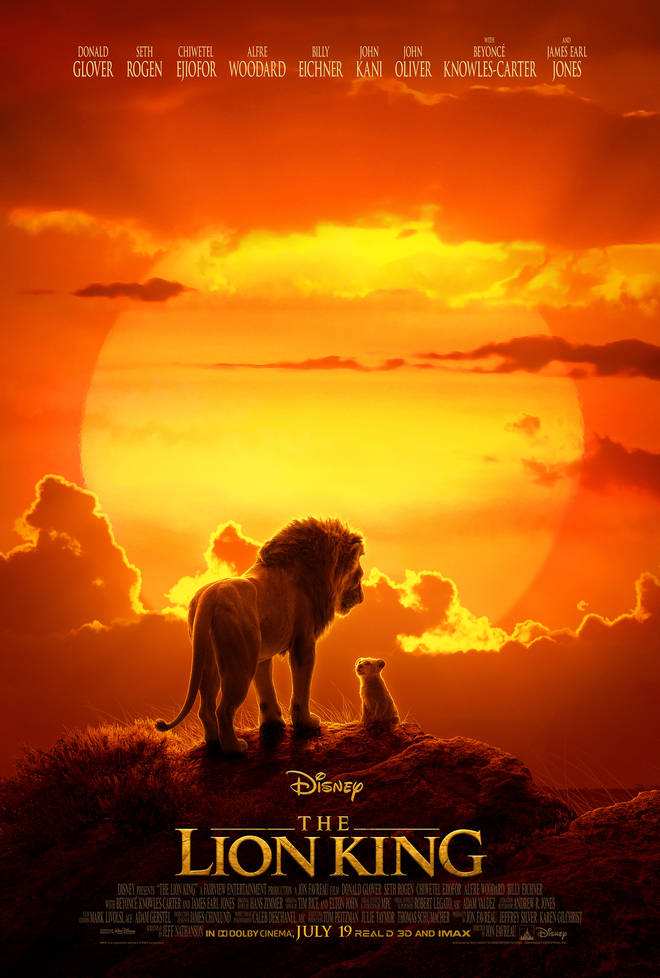 The trailer gives fans first proper looks at the characters of Simba, Mufasa, Scar, and the loveable Timon and Pumba, who sing a burst of 'The Lion Sleeps Tonight'.
The Lion King is the latest in a string of classic Disney animations that are getting live action (or close to) remakes, following Beauty and the Beast, Aladdin, Dumbo and The Jungle Book.
Hans Zimmer will also return to score the film, while Sir Elton John will rework his musical songs. Beyoncé - who voices the adult Nala in the film - will be assisting Elton on the soundtrack.
Song to return will include 'Circle of Life', 'I Just Can't Wait to Be King', 'Hakuna Matata', and 'Can You Feel the Love Tonight'