Vox Lux film: trailer, release date, cast, meaning, plot and all you need to know
7 November 2018, 11:41 | Updated: 13 December 2018, 09:35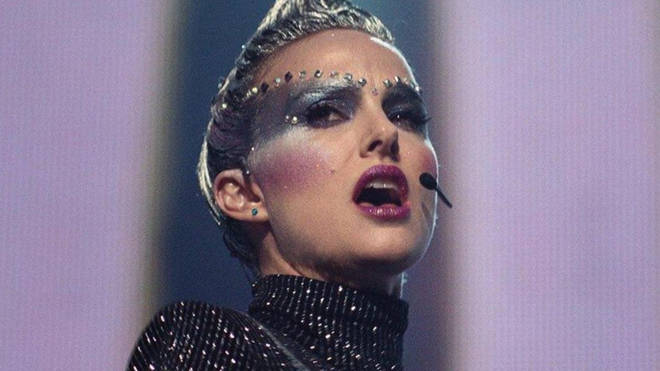 Vox Lux is already being hailed as "one of the great movies of 2018"...
Following Celeste, a musical prodigy, in her rise to fame through a major national tragedy, Vox Lux has a star-studded cast is set to be a surprising drama to hit our screens in December 2018.
Here's all you need to know so far:
Vox Lux release date: When does it come out?

Picture: Killer Films

The American-based film is scheduled for release in on December 7, 2018.

It had its world premiere at the 75th Venice International Film Festival on September 4.

Vox Lux trailer: Are there any teasers?

We don't see Natalie Portman sing in the first trailer for the film (watch above), although we do see her strutting her stuff onstage.

Just like Black Swan (that won Portman an Oscar for her show-stopping performance), this film is a psychological drama about a performer in turmoil.

Vox Lux plot: What is the film about?

The film follows the rise of Celeste (Natalie Portman) from the ashes of a major national tragedy to pop superstardom.

The film spans 18 years, from 1999 to 2017, and traces important cultural moments through her eyes.

Vox Lux follows Celeste's career from its inception alongside her talent manager (Jude Law) and her songwriting sister (Stacy Martin), who are the force and fuel behind Celeste's rise to global fame.

Vox Lux cast: Who will appear?

Picture: PA Images

Natalie Portman (Black Swan, Jackie) plays the title role of Celeste.

Young Celeste is played by Raffey Cassidy (Snow White and the Huntsman), who also plays Celeste's daughter later on in the film.

Jude Law (The Talented Mr Ripley, Sherlock Holmes) stars in the film as Celeste's manager, alongside Stacy Martin and Jennifer Ehle.

Vox Lux soundtrack: What music will feature?

Sia.

Picture: Getty Images

It has been announced that the soundtrack features original songs by Sia, with a score by Scott Walker.

Scott Walker was a member of The Walker Brothers in the 1960s, and is known for his distinctive baritone voice and avant-garde style.

Portman has since performed the Sia-written songs for the film in a hometown concert.

Vox Lux meaning: What is the meaning of the title?

The official jury is still out on this one, but 'Vox' is the Latin meaning for 'voice', and 'Lux' is the Latin word for 'light'.

Vox is also used in music journalism as a term for vocals, or voice, so we might be hearing some impressive vocals in this film... we'll have to wait and see.