Tonight's Who Wants to be a Millionaire? will see Jeremy Clarkson ask the million pound question
4 March 2019, 12:48 | Updated: 4 March 2019, 21:44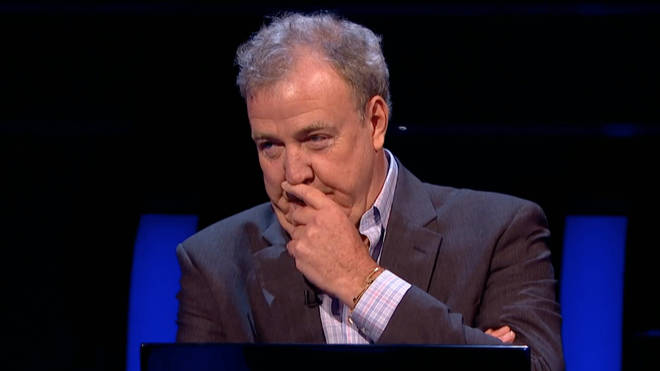 One of TV's rarest and most tense moments will occur tonight (March 4).
Jeremy Clarkson will ask the big £1,000,000 question as the series returns on ITV every night this week.
This will be the first time the top prize will be on offer since the show's return in 2018, and the first time since 2006.
In fact, there have only ever been five £1 million winners on Who Wants to be a Millionaire? since it started in the late 1990s.
On asking the question for the first time, Jeremy said "Well, I can hardly believe it. I didn't actually believe I'd say it but I'm going to...".
The contestant in question, an English teacher from Birmingham, does fantastically well to get to the all-important question, despite struggling to answer the £2,000 question and had to use a lifeline.
Jeremy Clarkson says: "What a player, what a fabulous player" and calls the game play "extraordinary".
Who Wants To Be A Millionaire? returns tonight at 9pm on ITV.