Worzel Gummidge soundtrack: Who performs the songs in new TV version?
26 December 2019, 20:41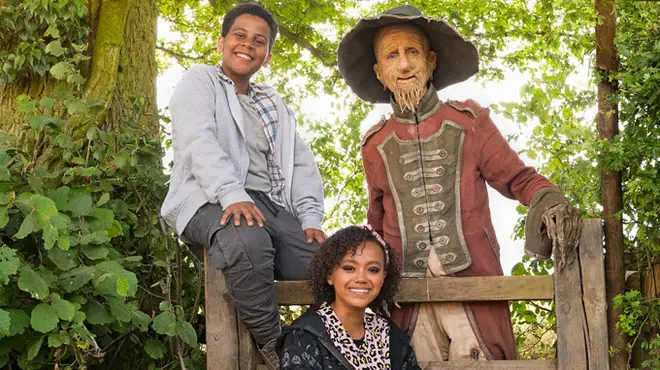 Worzel Gummidge is back on our screens in a fantastic new adaptation from Mackenzie Crook.
The classic 1970s children's show - based on the books by Barbara Euphan Todd - has been reimagined for 2019 by actor and writer Mackenzie Crook, star of The Office and Detectorists.
The new version premiered on BBC One on Boxing Day, with a second episode following the next day.
It stars Crook as the scarecrow title character, with guest stars including Sir Michael Palin, Steve Pemberton and Zoe Wanamaker.
One of the highlights of the new series is its stunning folk soundtrack, but who performs the memorable music?
Northumberland band The Unthanks have written and performed the soundtrack for Worzel Gummidge, having previously provided two songs for Crook's previous sitcom Detectorists.
The Unthanks are led by sisters Becky and Rachel Unthank, alongside Adrian McNally, Niopha Keegan and Chris Price.
One song on the soundtrack is titled 'The Scarecrow Knows', which you can hear a snippet of below:
The Worzel Gummidge soundtrack was mainly devised and scored by Unthanks pianist and producer Adrian McNally, with futher contributions from Rachel Unthank, and performed by the whole band.
Sadly, the soundtrack is currently unavailable to stream or buy, but fingers crossed it will be made available in the near future.
Listen to 'Magpie' by The Unthanks below:
Magpie - The Unthanks - LYRICS