Eurovision Winners Bucks Fizz Return… With A New Name
16 February 2015, 14:05 | Updated: 2 November 2017, 15:29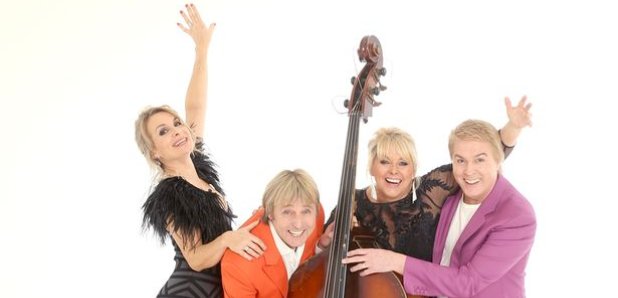 Bucks Fizz are back... with a new name and without their founding member. Hmm...
Bucks Fizz won the Eurovision in 1981 with hit Making Your Mind Up. 34 years later, the group are back - with a new name. And without their founding member.
The group are getting back together without their original member Bobby G, who's been replaced by Bobby McVay.
They are now known as 'Cheryl, Mike and Jay, formerly of Bucks Fizz, with special guest Bobby McVay.' Not very catchy, is it?
The remaining original members are currently fighting a legal battle with Bobby G who is refusing to let them use their old name.
Mike Nolan, who is still in the band, told The Mirror: "My personal opinion is that we are Bucks Fizz. Cheryl, Jay, Mike and Bobby - and although this Bobby wasn't part of it from the beginning, he's a part of it now.
"So we are Bucks Fizz, we just can't call ourselves that."
Cheryl Baker has said of Bobby G's version of the band "He's now in his own Bucks Fizz band with his wife Heidi and they do gigs that we don't do.
"In the nicest possible way, they're very cabaret and they suit the gigs they do but we're not like that at all."
Oof!
There's no denying that 'Making Your Mind Up' is a terrifically catchy song - remind yourself of it: