Here's What You Need To Know About Abba's 'Time Machine' Reunion
27 October 2016, 12:39 | Updated: 2 November 2017, 15:29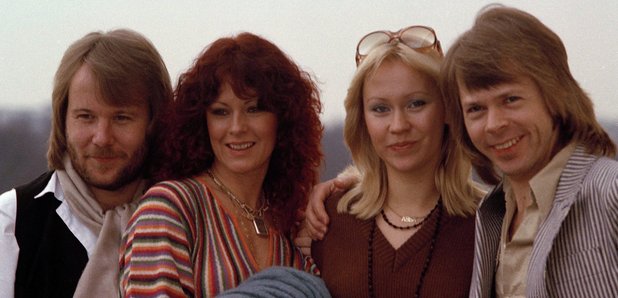 Will this be a chance to watch the band in action 30 years after their split?
Abba have announced that they will be reuniting for a brand new entertainment experience and here's what we know so far...
Who?
Sweden's most famous export, the Eurovision-winning, multi-platinum selling foursome ABBA are reuniting in digital form, and it's being developed by ex-Spice Girls manager, Simon Fuller.
What is it?
"A new entertainment experience," according to Fuller. "We are exploring a world that will allow us to create new forms of entertainment and content we couldn't have previously imagined."
Thanks Simon, but really, what IS it?
"A time machine that captures the essence of who we were and are," according to band member Benny Andersson.
Sounds really exciting, but we're still not sure what EXACTLY it is.
We're pretty sure it's going to involve holograms though...
When?
Full details of the 'time machine' will be announced next year.


Where?
Location for the experience has not been confirmed but given it's going to be digital, we imagine it can travel anywhere.


How?
The band split more than 30 years ago and have not performed together officially since, although they did appear at a 50th anniversary party in June. In the years since their dissolution, love for the supergroup has not waned.
"Our fans around the world are always asking us to reform and so I hope this new ABBA creation will excite them as much as it excites me," Frida Lyngstad explained.
Oh we're excited alright Friday. WATCH THIS SPACE!