Frank Sinatra 100th Birthday Book Release Announced
29 May 2015, 10:59 | Updated: 2 November 2017, 15:29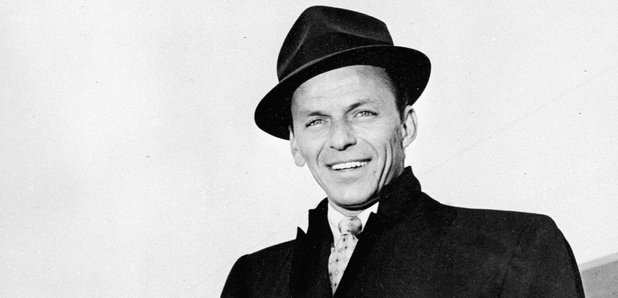 A book marking Frank Sinatra's 100th birthday is set to be released.
Frank Sinatra would have been 100 in 2015 and to celebrate, a new book, Sinatra 100, is to be released.
Thames & Hudson will publish the 288 page book on October 06, covering the life and career of the music and film icon.
Produced with the participation of the Sinatra family and the cooperation of Frank Sinatra Enterprises, and drawing on their vast personal archives, this stunning book is an intimate and dramatic visual portrait of the greatest entertainer of the 20th century, revealing many previously unseen moments in a remarkable life through more than 400 photographs, about half of which have not been seen previously.
The book includes forewords by Steve Wynn and Tony Bennett and afterwords by Nancy Sinatra, Frank Sinatra, Jr., and Tina Sinatra. Sinatra 100 covers all of the singer's life and work, from his birth (December 12, 1915) to his early big band years; from inciting riots in the 1940s to his storied recording and film careers; and from the Rat Pack to his world tours. Text based on personal interviews and conversations with Sinatra, his friends, family, and colleagues complements the book's spectacular imagery to create a tribute unparalleled in its scope and depth.
Author Charles Pignone said "Throughout Frank's life, no one even resembled him. There are no artists currently on the scene that are capable of duplicating his extraordinary career. Time only increases his importance and stature. Frank Sinatra's music is still relevant because in it we discover how our lives evolved, as did his."
Watch Frank Sinatra perform his popular classic, My Way, below: