A French Army Band Plays A Daft Punk Medley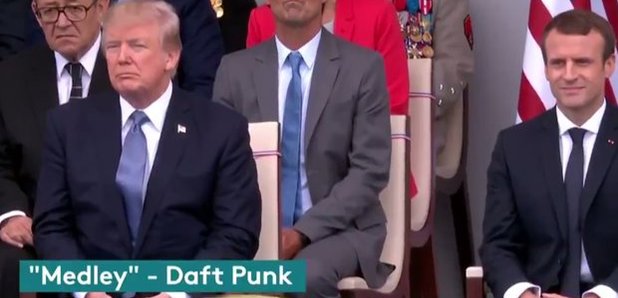 Bastille Day celebrations embraced disco with a twist.
The end of the main Bastille Day parade in Paris today took an intriguing musical turn, when a French army marching band launched into a Daft Punk medley. The quirky and impressive moment was made even more fascinating by the opposing reactions of the two world leaders present. Donald Trump looks somewhat bemused as they perform 'Get Lucky' and some of the group's other hits, while French president Emmanuel Macron grins and nods his head as other dignitaries clap and dance along.
Quand l'armée française joue Daft Punk #14juillet https://t.co/4W3crCyoDT pic.twitter.com/YZa7vyk5TB

— franceinfo (@franceinfo) July 14, 2017