George Michael's Careless Whisper Voted No.1 Smooth Song Of All Time
1 May 2017, 18:00 | Updated: 2 November 2017, 15:29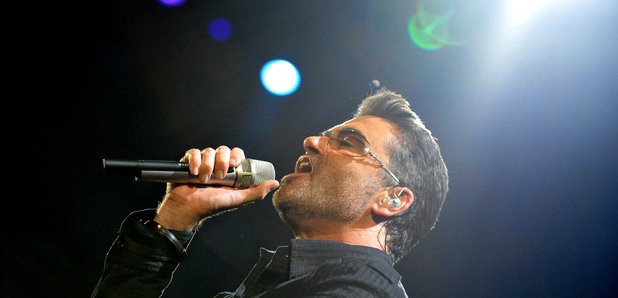 The singer tops listeners' poll of favourites and ties with Elton John as the nation's most popular artist.
More than 30 years since it was released, George Michael's first solo single has been voted the number one song of all time by Smooth listeners.
Careless Whisper pushed John Lennon's Imagine from the number one spot for the first time in three years. Lennon's track now sits at number 16 in Smooth's All Time Top 500.
Michael has taken both the number one and two positions in this year's chart, with his 1986 smash hit A Different Corner in second place. More than 28,000 votes were cast in the countdown of 500 songs which were broadcast on Smooth over the Bank Holiday weekend.

See the full list of Smooth's All Time Top 500
With 19 songs featuring George Michael – the highest number for him in the chart's four-year history – he has become the nation's most popular artist alongside Elton John, who has the same number of entries. Their duet Don't Let the Sun Go Down on Me has jumped from number 159 to number 9. Altogether, Michael's songs have climbed more than 1,800 places in the past year. Father Figure has jumped 378 places to number 42, while Jesus to a Child has climbed 354 places to number 19, in addition to 11 new entries for the singer.
It's also been a big year for the multi-award winning Adele. Currently on her world tour, she has featured nine times in Smooth's All Time Top 500, including four songs in the top 10 alone, with Someone Like You and Hello at number three and four respectively. When We Were Young, from her album 25 which became the biggest selling release of 2016, is the highest new entry in the chart at number 28.
The results have revealed that it's been another major year for UK talent. In total, 186 songs featuring British artists have appeared in the countdown – just three fewer than last year – while in the top 10, it's seven out of the ten songs. Alongside George Michael, Elton John and Adele, Phil Collins and Rod Stewart have also proved hugely popular with British music lovers.
Elsewhere in Smooth's All Time Top 500, What's Love Got to Do With It, sung by Tina Turner, has become the chart's highest climber, moving up 384 places to number 40. For the time since the poll was launched in 2014, Elvis Presley has dropped out of the top ten, with his highest entry – Always on My Mind – now at number 12, although he is the fourth most popular artist with ABBA, both with 15 songs each.
Richard Park, group executive director and director of broadcasting at Global, said: "George Michael was one of the biggest talents the world has ever seen and the results of Smooth's All Time Top 500 confirm that he remains in the nation's heart now more than ever. Together with Smooth's 5.4 million listeners across the UK, our countdown over the Bank Holiday weekend has been the perfect way to celebrate the life and music of this great man."