George Michael Fans Will Be Unable To Visit Singer's Grave
31 March 2017, 09:49 | Updated: 2 November 2017, 15:29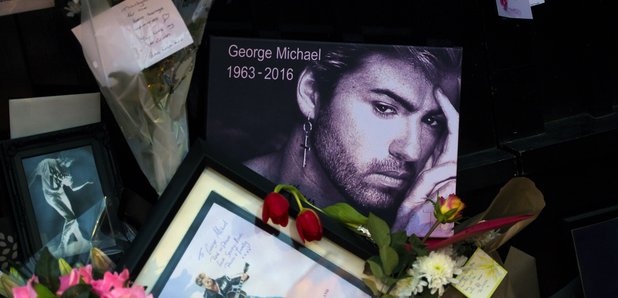 The star has been laid to rest at Highgate Cemetery near his home in North London.
Fans hoping to pay their respects at George Michael's grave won't be able to visit, it has emerged.
The late singer was buried on Wednesday (29th March 2017) in the private West section of London's Highgate Cemetery.
The area, which is situated behind a brick wall and bushes, is only accessible during official guided tours, however the cemetery's website confirmed the star's final resting place is not featured among those that tourists can visit.
"George Michael's grave is not visited on the tour," a newly updated section on the website reads.
It's thought that relatives were keen the plot did not become a tourist attraction.
George Michael pictured with his father and mother, Kyriacos and Lesley. Pic: PA
The 'Careless Whisper' hitmaker's family released a statement following the funeral thanking fans for their support: "We can confirm that the funeral of the singer George Michael took place today. Family and close friends gathered for the small, private ceremony to say goodbye to their beloved son, brother and friend.
"George Michael's family would like to thank his fans across the world for their many messages of love and support. We ask that the family's wish for privacy be respected so that they can continue to live their lives privately, away from any media intrusion. No further details will be released."