Glen Campbell's 'I'm Not Gonna Miss You' Nominated For Oscar
15 January 2015, 14:05 | Updated: 2 November 2017, 15:29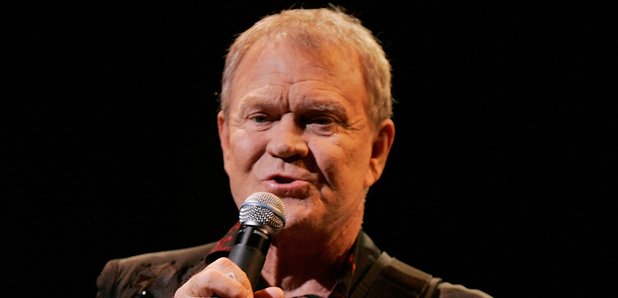 Glen Campbell's emotional song 'I'm Not Gonna Miss You' has been nominated for an Academy Award.
The song has been nominated in the Original Song category at the 2015 Oscars, after featuring in the Glen Campbell documentary, 'I'll Be Me' - watch the trailer:
'I'm Not Gonna Miss You' was released in 2014 as Campbell's final song that focuses on his Alzheimer's diagnosis. It was recorded in 2013 with producer Julian Raymond.
The song begins "I'm still here but yet I'm gone/ I don't play guitar or sing my songs"
The accompanying video merges footage of Campbell recording the song with home video and scenes of his doctors going through brain scans with him.
Campbell, 78, had a host of hits in the 1960s and 1970s. Following his diagnosis in 2011, he went on a final Goodbye Tour in 2012.
We are so pleased to see this song nominated - Campbell is a country music legend and we have our fingers crossed for a win come February 22.
Watch the emotional music video below:
'I'm Not Gonna Miss You' faces competition from 'Everything is Awesome' (The Lego Movie), 'Glory' (Selma), 'Grateful' (Beyond the Lights), 'Lost Stars' (Begin Again).