Greggs sausage rolls are 5p more expensive and people are furious
2 October 2017, 17:49 | Updated: 2 November 2017, 15:29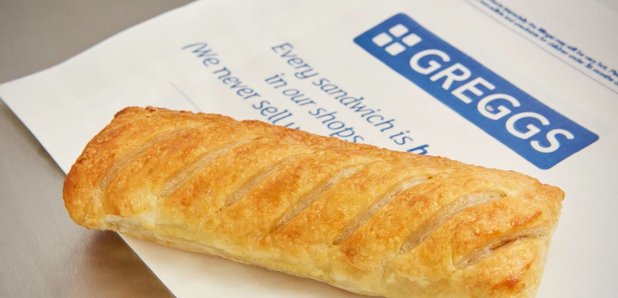 If you're a regular Greggs customer, we have some bad news for you.
Without any obvious warning, Greggs has increased the price of their classic sausage rolls... by 5p.
Alright, 90p a roll doesn't sound like a lot. But when you consider just how many sausage rolls you might purchase over a year, it adds up.
That's not all. They've also increased the price of their premium breakfast meal deal from £2 to £2.25.
Thankfully, the 'basic' breakfast deal will stick at £2, but that's without the extra helping of bacon, sausage or egg.
The price rise first came into effect 20 weeks ago, but most people are only just realising, and have vented their frustration on social media.
Unfortunately we've had to increase the price of some of our items due to the rise in ingredient costs ☹

— Greggs (@GreggsOfficial) September 27, 2017
A spokesperson said: "Greggs is a value-led brand committed to providing our customers with excellent value for money. As a business, we always do our best to mitigate industry-wide costs pressures in order to preserve our value credentials, and any price increases are kept to a minimum."
Now, we're off to find all those 5ps down the sofa.