Bonnie Tyler's Top 5 Songs!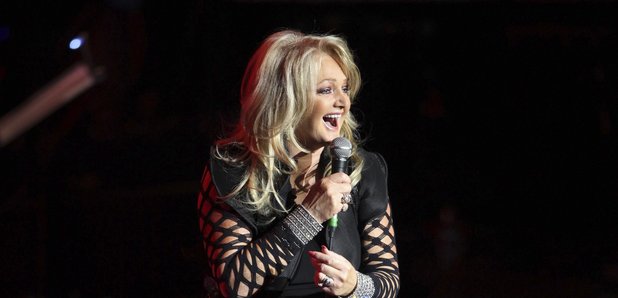 Bonnie Tyler turns 64 today and we celebrate with a list of her five best moments.
We all love a bit of Bonnie Tyler here at Smooth! Here are five of our favourite Bonnie moments from her legendary career:
1. It's a Heartache
One of Tyler's first major singles on RCA Records, It's a Heartache was released in 1978. Although it only ever reached No 4 in the UK (and No 3 in the US), physical sales now stand at six million worldwide, making it one of the best selling singles ever. And it's clear why, with Tyler's dusky scotch vocals delivering lyrics that resonate with all who've ever felt lost in love: "It's a fool's game / Nothing but a fool's game / Standing in the cold rain / Feeling like a clown."
2. Total Eclipse of the Heart
What Bonnie Tyler list would be complete without the classic that's graced many a karaoke cover the world over? Tyler had become increasingly dissatisfied with her management at RCA and signed to Columbia Records in 1982. With Meat Loaf's producer Jim Steinman, she recorded Total Eclipse of the Heart which was to become her most successful single, hitting No 1 in the UK and the US. All members of the family, from nineteen-year-olds to not-quite-nineteen-year-olds, will raise their drinks and sing along merrily to that 'Every now and then I fall apart' chorus when it comes on the jukebox...
3. Here She Comes
One from the archives, Here She Comes was one of Tyler's first recordings with Daft Punk-immortalised producer Giorgio Moroder. It soundtracked the 1984 remake of science fiction classic Metropolis, and was nominated for Best Female Rock Vocal Performance at that year's Grammys.
4. Holding Out for a Hero
Appearing on her second Steinman-produced album Secret Dreams and Forbidden Fire (1986), Holding Out for a Hero also soundtracked the fierce dance film Footloose. It peaked at No 2 on the UK charts. Around the world, the song now enjoys torch song status, with the LGBT community embracing the lyrics as an anthem for equality.
5. Believe in Me (Eurovision 2013)
In a career that's included three Brit awards and two Grammys, Tyler's never been afraid to take risks. From singing in Swansea clubs to her best-selling singles in the 80s to working with new European producers, our Bonnie's continued to push forward and innovate in her musical career. That's why we at Smooth applaud her decision to enter the Eurovision Song Contest in 2013 - she may not have won (she finished nineteenth out of twenty-six), but it took some bravery and, let's be honest, we all need a hero sometimes.
Happy birthday, Bonnie!