Hear Nile Rodgers' Remix Of George Michael's 'Fantasy'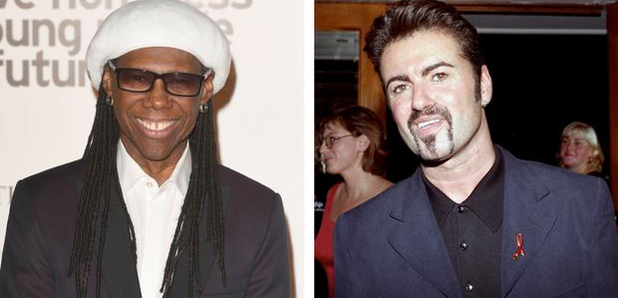 The 1990 B-side has gotten a funky new sound at the hands of the Chic legend.
A new collaboration between Nile Rodgers and the late George Michael has had its first play today.
The 1990 B-side, 'Fantasy' has a fresh new makeover, which was requested by George before his death.
Speaking about how the situation came about, George's manager David Austin said, "George phoned up Nile Rodgers, his good pal, in early 2016 because the two of them have always spoken the same musical language, and Nile has reworked the record."
And Nile Rodgers had "mixed feelings" about remixing the song.
The Chic legend couldn't sleep last night ahead of the track's release on Thursday morning (7th September) because he was nervous to hear what George's fans would make of the new funk version of the song.
However, the 'Le Freak' star said that he made sure to approach the recording with as much "love and happiness" as possible and said it was a "very emotional" experience.
Taking to Twitter to reply to a fan who said they had mixed feelings, Nile wrote back: "You SHOULD have mixed feelings. No one's heart was dragged through emotional ambiguity more than mine. Tears, uncertainty, happiness & #LOVE (sic)"
You SHOULD have mixed feelings. No one's heart was dragged through emotional ambiguity more than mine.Tears, uncertainty, happiness & #LOVE https://t.co/8cX4efAX1o

— Nile Rodgers (@nilerodgers) September 7, 2017
Have a listen to the remix: