Iman Tells The Secret Behind Her Long-Lasting Marriage To David Bowie
21 April 2016, 14:02 | Updated: 2 November 2017, 15:29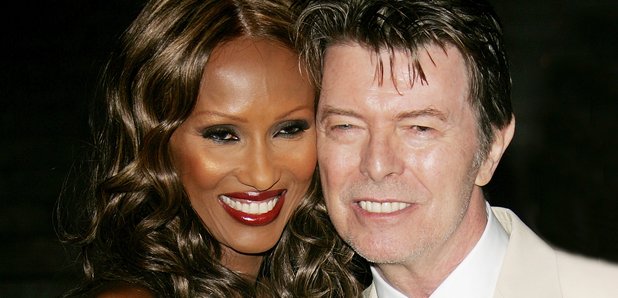 The supermodel was married to the singer for 24 years, at the time of his death in January.
Supermodel Iman revealed the secret to her 24-year marriage to the late David Bowie in an interview filmed before the singer's death in January.
In an interview for 'Oprah: Where Are They Now?', Iman credited the strength of her relationship with Bowie to timing. She says the reason their marriage was so successful was because it happened at a time when they were both ready to settle down.
"You have to be at the right time in your life that you're ready for an everlasting relationship, that it becomes first, a priority in life. If your career is important to you, don't get married and have children, because something will give."
She also told the interviewer that the two didn't treat each other like stars at home which helped the relationship.
"We both understand the difference between the person and the persona. When we are at home, we are just Iman and David. We're not anybody else," she said.
David and Iman met in 1990, shortly after she had retired from modelling. David described the first meeting in an interview with Hello! magazine saying, "My attraction to her was immediate and all-encompassing... I just knew she was the one."
What a lovely story.