Something horrendous has happened to Jaffa Cakes and it will make you angry
26 September 2017, 14:41 | Updated: 2 November 2017, 15:29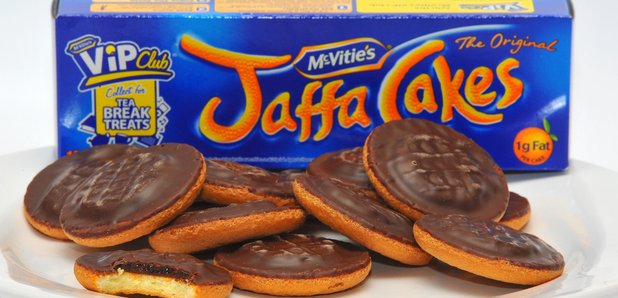 Our favourite biscuit-cake-hybrid treat is shrinking in size. Cue scenes of pure panic.
Not only that, but the price is staying the same.
Chocolate fans everywhere have already had to deal with the news that Toblerones have changed shape, while Mars bars and KitKats have shrunk before our eyes.
Thankfully, the size of the actual Jaffa Cakes will not change, but rather its packaging. Manufacturers McVitie's has cut the number of chocolate-covered goodies from 12 to 10.
A standard box will now contain 122g of cakes, rather than the usual 146.4g.
"Pricing is at the sole discretion of retailers," the company said. "We have taken the decision to adjust the pack size of our McVitie's Jaffa Cakes products.
"There is no change in the size, shape or weight of individual cakes in the McVitie's Jaffa Cake range."
Jaffa Cakes now have a recommended price of 99p, having previously been priced at £1.15. It remains to be seen whether shops will follow suit.
Now, who else is peckish?