James Blunt Announces New Album In The Most Hilarious Way
13 December 2016, 16:13 | Updated: 24 June 2018, 15:20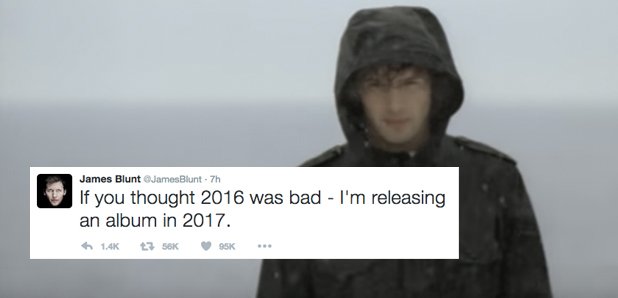 The singer has proved once again why he's the reigning King of Twitter.
James Blunt is kind of like Marmite – you either love his romantic songs or you definitely don't.
His 2004 hit 'Beautiful' created a major love/hate divide and the singer is well aware of this and he uses it to his full advantage on his social media profiles.
The musician today announced that he will be releasing a new album in 2017, and did it in the most tongue-in-cheek way.
If you thought 2016 was bad - I'm releasing an album in 2017.

— James Blunt (@JamesBlunt) December 13, 2016
As you may already know, we here at Smooth are big James Blunt fans and will be looking forward to that album in 2017!