John Lennon's Letter To The Queen Found In A Car Boot Sale
28 October 2016, 13:40 | Updated: 2 November 2017, 15:29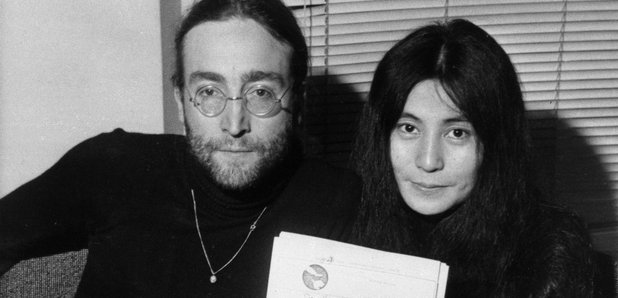 The famous letter in which John Lennon returned his MBE to the Queen, has been found inside the sleeve of a record.
John Lennon returned his MBE to the Queen in 1969, along with a letter explaining why and a draft of it has been found tucked inside a record sleeve years later.
The record was sold 20 years ago at a car boot sale for just £10 and only now has the letter come to the surface.
There's a smudge on this draft of the letter which seems to be the reason it didn't make it to Her Majesty.
The owner took it to a valuation day at The Beatles Story in Liverpool on Wednesday, and it was valued at about £60,000.
"My theory is that John Lennon never sent this draft because of the smeared ink," music memorabilia expert Darren Julien said.
"If you're writing to the Queen, you want the letter to look pretty perfect, you don't want the ink to be smudged."
Lennon returned the MBE in protest at Britain's involvement in various civil wars and the letter reads:
"I am returning this MBE in protest against Britain's involvement in the Nigeria-Biafra thing, against our support of America in Vietnam and against Cold Turkey slipping down the charts."