Joni Mitchell Explains Why She Blocked Biopic With Taylor Swift
10 February 2015, 11:43 | Updated: 2 November 2017, 15:29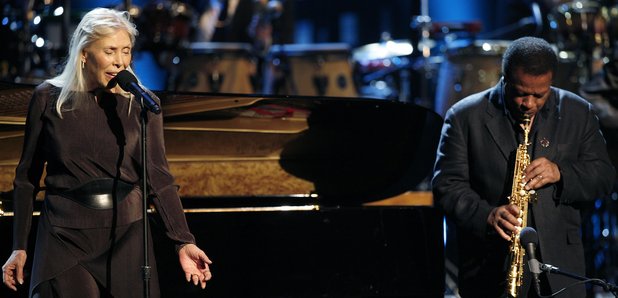 Joni Mitchell has spoken out about why she blocked pop star Taylor Swift from playing her in a biopic.
"I've never heard Taylor's music," Mitchell told nymag.com. "I've seen her. Physically, she looks similarly small-hipped and high cheekbones. I can see why they cast her. I don't know what her music sounds like, but I do know this - that if she's going to sing and play me, good luck."
Swift confirmed she was approached to play Joni Mitchell but the go-ahead for the movie did not reach approval stage after Mitchell stopped it moving forward.
"I said to the producer, 'All you've got is a girl with high cheekbones.' It's just a lot of gossip, you don't have the great scenes." Mitchell said.
The planned Joni Mitchell biopic was to be based on the book 'Girls Like Us' by Sheila Weller. Mitchell said the script was inaccurate. "There's a lot of nonsense about me in books... assumptions, assumptions, assumptions," she said.
'Girls Like Us' was about the lives of Joni Mitchell, Carole King and Carly Simon. "They went through challenges like Joni's great poverty, a pregnancy and giving a baby up for adoption. She never stopped working," Weller said about her book.
Weller's book 'Girls Like Us' was first published in 2009 by Simon & Schuster.
Watch Joni Mitchell performing live below: