Joni Mitchell website denies coma rumours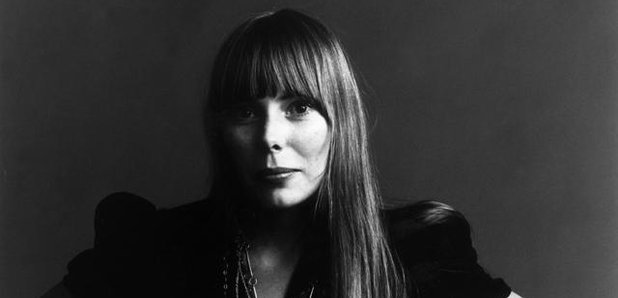 The Big Yellow Taxi singer-songwriter is 'alert' and 'expected to make a full recovery'.
A statement on Joni Mitchell's official website has dismissed reports that the singer is unresponsive and in a coma.
The posting on her official website read: "Contrary to rumors circulating on the Internet today, Joni is not in a coma. Joni is still in the hospital - but she comprehends, she's alert, and she has her full senses. A full recovery is expected."
The 71-year-old was rushed to UCLA Medical Centre on 31 March after being found unconscious at her nearby home.
Concerns over the health of the legendary folk singer were sparked when it emerged this week that her close friend, Leslie Morris, had filed legal documents seeking authority over the singer's personal affairs.
The statement continued: "The document obtained by a certain media outlet simply gives her longtime friend Leslie Morris the authority – in the absence of 24-hour doctor care – to make care decisions for Joni once she leaves the hospital. As we all know, Joni is a strong-willed woman and is nowhere near giving up the fight. Please continue to keep Joni in your thoughts."
The Grammy-winning Mitchell has released 19 original albums to date and is currently the face for Yves Saint Laurent's spring ad campaign. In 2002, she received a lifetime achievement award and was inducted into the Rock and Roll Hall of Fame in 1997.
Watch Joni Mitchell perform 'Help Me' (from the album Court and Spark, 1974) live below: