BRITs Would Prefer David Bowie Or Fleetwood Mac To Headline Glastonbury, Not Kayne West
17 March 2015, 11:26 | Updated: 2 November 2017, 15:29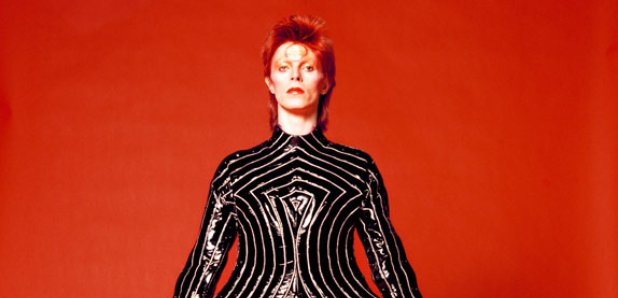 A survey has revealed we would prefer David Bowie and Fleetwood Mac to headline Glastonbury, rather than Kayne West.
Rapper Kanye West has been announced as the Saturday night headliner at Glastonbury 2015 – but Brits would prefer Pink Floyd, David Bowie and Fleetwood Mac to take to the stage instead.
Music streaming service blinkbox Music asked 1,000 festival-attending Brits to pick their dream line-up. From 100 pre-selected acts, it was the legendary Pink Floyd who topped the poll, with David Bowie in second place and Fleetwood Mac in third. Led Zeppelin took the fourth spot; with Coldplay in fifth, Blondie in sixth, Bruce Springsteen in seventh, Adele in eighth, Status Quo in ninth and Ed Sheeran in tenth.
Despite many line-ups not yet announced, a mud-loving 43% said they are planning on attending a music festival this year, but with the budget-busting admission costing up to £200, 67% said they said entry is too expensive.
blinkbox Music's Rowan Adams: "It may have been a storming year for new acts, but our poll is clear - when it comes to Brits investing time and money to attend a music festival, only the stalwarts of rock cut it." "Kanye will prove a controversial booking for many, but with a back catalogue of bangers, we're sure he'll bring the house down."
Senior Lecturer at London College of Music, part of the University of West London, Sam Sutton added: "The top acts in the poll demonstrate the timeless nature of their music. Many of their hits come from the Seventies and have effortlessly transcended decades. I wonder if we will be saying the same for some of the current pop acts in forty years' time."