Keith Richards 'Devastated' By The Death Of Anita Pallenberg
14 June 2017, 09:48 | Updated: 2 November 2017, 15:29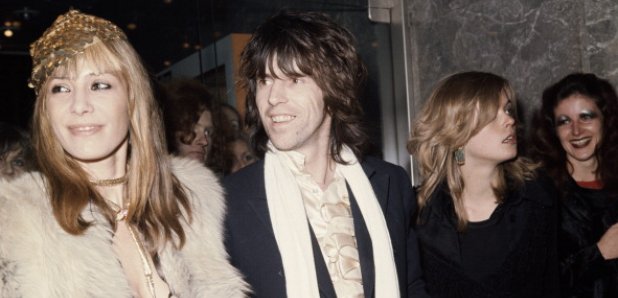 The pair had three children together during their 12-year-relationship.
Keith Richards has been left 'devastated' by the death of his former partner Anita Pallenberg.

The rocker had three children with the Italian-German actress – Marlon (47) Angela (45) and son Tara, who passed away aged just 10 weeks.
Anita was aged 73 when she passed away on Tuesday (13th June), but the cause of her death has not yet been revealed.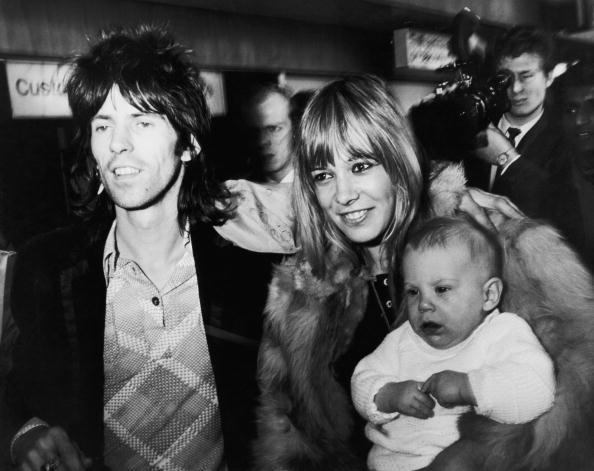 Keith Richards and Anita Pallenberg with son Marlon arriving in London in 1969. Pic: Getty
Sources told the Daily Mirror newspaper that Keith was there for Anita in her final months, cared about her enormously and was "completely devastated" by her death.
Anita met the Rolling Stones in 1965 when she and a friend snuck backstage at one of their concerts in Germany.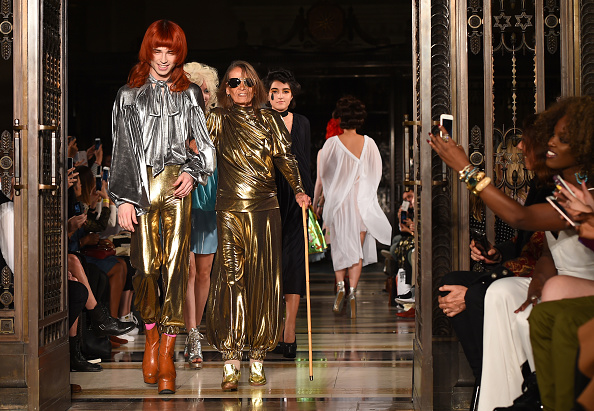 Anita Pallenberg (in gold) walking the runway at the Pam Hogg show during London Fashion Week in September 2016. Pic: Getty
She initially embarked on a romance with guitarist Brian Jones but as he grew increasingly abusive, she left him for Keith.
The pair had a turbulent relationship and split in 1980 and Keith later claimed the 'Barbarella' actress – who was the band's muse and sang backing vocals on 'Sympathy for the Devil' – had had an affair with the group's frontman Sir Mick Jagger.
The news of her death was shared on social media by close friend Stella Schnabel who posted a picture of the pair writing, "I have never met a woman quite like you Anita."