KFC's Colonel Sanders has undergone a SIGNIFICANT makeover
Say hello to the first FEMALE Colonel Sanders!
The world-renowned chicken chain has seen the role of Colonel Sanders played by a bunch of famous faces throughout its 90-year history, however there has never been a woman in the famous white suit.
KFC has released a new advert featuring country music legend Reba McEntire as the iconic Colonel Sanders, but there's a twist...
They have unveiled their first female Colonel Sanders, however rather than simply making the character 'fully female', they've made the singer dress up as a man, with a fake beard and moustache to complete the look.
The move has prompted many people to question why the character is not simply a woman, rather than a woman dressed as a man.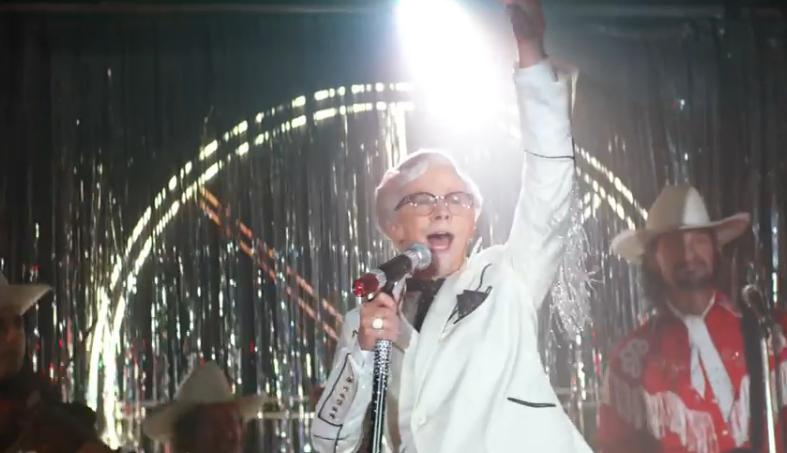 Even the lyrics to the advert address the situation:
"I'm Colonel Sanders, the same as always." Reba sings.
"I'm definitely not a woman."
She also appears as herself in the advert.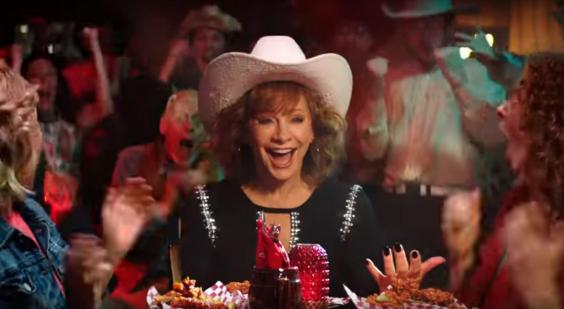 KFC's new chief marketing office, Andrea Kahumensky, said: "I think this is going to be our most-loved Colonel yet!"
KFC aren't the only food brand to revamp their leading lady (or man!) - say hello to the revamped and rugged Captain Birdseye.