Liam Gallagher Thanks Madonna For Making Him Realise He Could Sing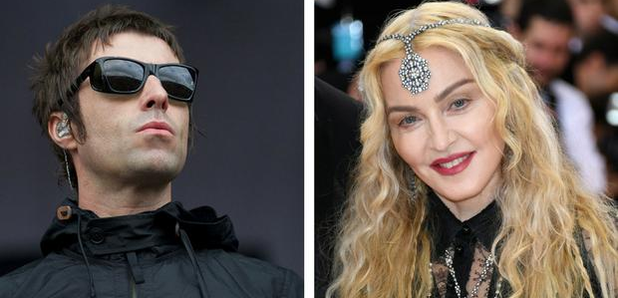 The 44-year-old rocker credits the Queen of Pop for making him aware of his musical talents.
Liam says his passion for singing started after he was "whacked" over the head with a hammer at school and woke up in hospital humming Madonna's 1984 hit 'Like A Virgin'.
He told the Daily Star newspaper: "I was always into football and I was never really into music.
"But then I got into some trouble at school, this geezer whacked me with this hammer and split my head open. When I woke up the first piece of music which went into my brain was 'Like A Virgin' by Madonna.
"I was sitting in hospital, singing along to 'Like A Virgin'. I was thinking: 'What the f***?'. So Madonna, thank you very much.".
And Madonna isn't the only female powerhouse influencing the Manchester-born star, as he says his forthcoming 'For What It's Worth' music video will be similar to Sinead O'Connor's promo for her 1990 hit 'Nothing Compares 2 U'.
Making reference to the fact he's cut his hair short like Sinead's was in the video to the Prince cover, he said: "It's gonna be me, obviously, staring at the camera, signing the song. No bells and whistles. Letting the song do the business, do you know what I mean?
"Maybe like 'Nothing Compares 2 U' ... That kind of thing. I've got the haircut for it."