Royal Mail Release Set Of Special David Bowie Stamps
25 January 2017, 13:10 | Updated: 2 November 2017, 15:29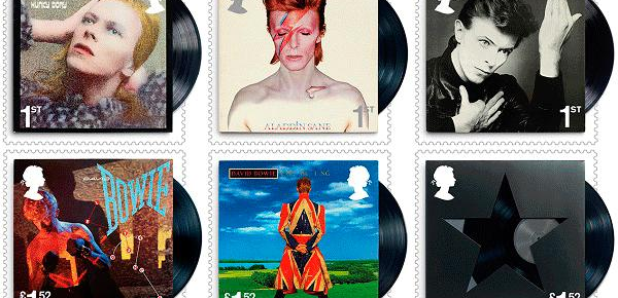 A series of souvenirs featuring the icon have also been announced.
10 designs will make up the limited edition collection, paying homage to the great singer.
The commemorative designs will feature some of David Bowie's most famous album covers, as well as images of him performing.

It is the first time that Royal Mail have dedicated an entries series to an individual, having previously released stamps featuring the band Pink Floyd.
The postal service have said "We're thrilled to reveal the next instalment in our Music Giants Special Stamp series: a tribute to David Bowie, one of the most influential music and cultural figures of all time."

The six stamp set includes album artwork from; Hunky Dory, Aladdin Sane, "Heroes", Let's Dance, Earthling and Backstar.

A number of souvenirs will also be available to purchase.
Pre-order is currently open, with the collection being released on 14th March 2017.