Lionel Richie: I've Made Love To My Own Songs
3 September 2015, 10:52 | Updated: 2 November 2017, 15:29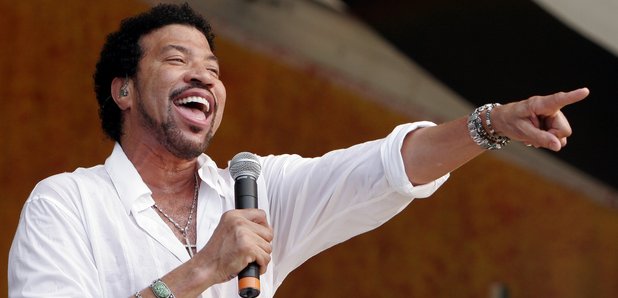 The singer told Piers Morgan that his own music helps to get him in the mood for love!
His songs are the soundtrack to romantic moments around the world, and it seems Lionel Richie isn't immune to the effects of his own music.
In an interview with Piers Morgan, the singer sheepishly revealed that in the early days of The Commodores, his music may have been "in the background" while with a lady.
When pushed about which particular song would get Lionel in the mood, he admitted "Three Times A Lady. I'm no fool, because that was our first worldwide hit."
Piers told the singer that he will be forever remembered for helping to get people in the mood for love.
"You're lasting legacy for the world is that you have played a formative part probably in every man's romantic history for the last 50 years. You have basically helped us all get laid."
Lionel said that people often approach him in the street to confirm this.
"The funniest thing Piers is that the ladies walk up to me everywhere in the world and they stop me and tell me how they were married or had a boyfriend, the whole thing, but guys don't talk."
The full interview will air on ITV's 'Piers Morgan's Life Stories: Lionel Richie' this Friday Sept 4th at 9pm.
Do you have a story you'd like to tell Lionel?! Let us know in the comments.