Lionel Richie Refuses To Comment On Daughter's Relationship With Justin Bieber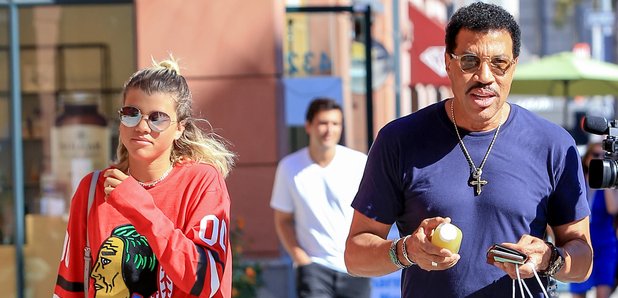 Sofia Richie has been dating one of the world's biggest popstars since early August and everyone's keen to get Lionel's opinion!
The last thing any 18-year-old girl wants is their Dad poking his nose into their love life, and Sofia Richie is no exception.
The aspiring model is dating one of the world's most famous popstars, Justin Bieber, and everyone wants to know what dad Lionel makes of the pairing.
But it seems he's under strict orders to keep his lips zipped.
The father and daughter were out and about in Los Angeles at the weekend, when a reporter pressed Lionel for an opinion on the young couple.
"I'm not going there," the singer said when asked what he thinks of Sofia's beau. "I have strict orders not to go there."
The reporter, from TMZ, asked Lionel whether the relationship had his approval and the singer appeared to nod.
Then the brave journalist questioned whether Justin Bieber was on his way to becoming a musical legend and Lionel put the question to Sofia, who like a typical teenager, ran off!
Sofia and Justin have been seeing each other since early August and the relationship was made official when the pair began sharing holiday snaps on their Instagram accounts.
We hope Biebs behaves like a gentleman or he'll have Lionel to answer to!