Luisana Lopilato Says Son Noah Is 'Well' Following Cancer Treatment
11 April 2017, 11:10 | Updated: 2 November 2017, 15:29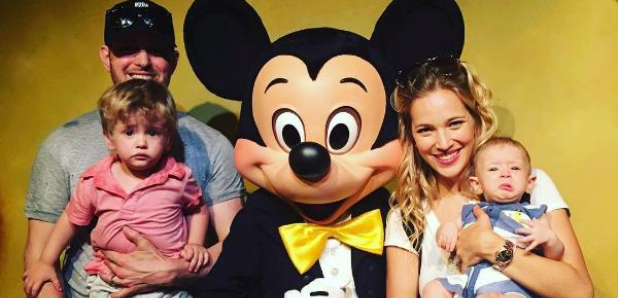 The 29-year-old actress spoke candidly at a press conference in her home country of Argentina.
Luisana Lopilato has revealed her son Noah is "well" after he was diagnosed with cancer in November 2016.

The 29-year-old actress, who has been caring for Noah alongside her musician husband Michael Buble, has spoken for the first time since the family returned to Argentina following successful treatment at a hospital in Los Angeles.
Speaking at a press conference in the country of her birth, Luisana said: "Thank God, my son is well."
However, Luisana admitted Noah faces a long recovery process, which will include regular check-ups.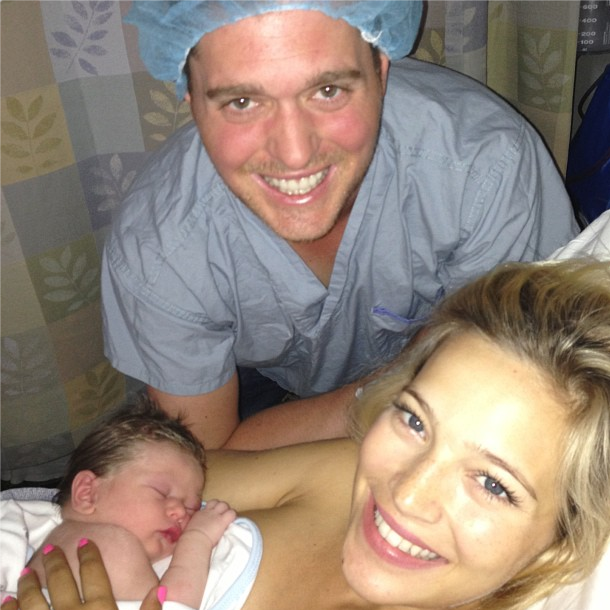 A picture from Noah's birth in 2013. Pic: Instagram/michaelbuble
But she said: "We are very happy. We are looking forward to thinking about the future, to seeing our children grow.
"My faith in the fact God had a miracle helped me. I became strong so my son would get better. I transmitted that to all my friends and family."
Luisana and Michael, 41 - who have been married since 2011 - both cancelled their work commitments in light of Noah's diagnosis, which meant the singer missed out on the chance to host the BRIT Awards earlier this year.
And the actress admitted her son's health situation has led her to develop a new perspective on life.
She said: "When things like those that happened to us occur, your take on life changes.
"It happened to us. Now I value life much more, the now and the today. Thanks God, my son is well."