Madonna Turns On Concert-Goers In Manchester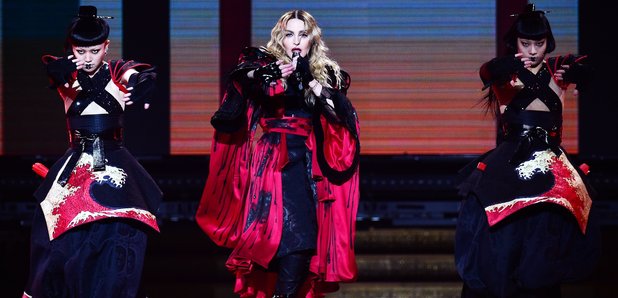 The star started her sold-out show an hour late and then turned on fans who complained.
Madonna angered fans at a sold-out show in Manchester last night by starting the gig an hour late and then turning on audience members who complained.
The show at the Manchester Arena was scheduled to start at 9pm, but didn't start until 10pm and according to concert-goers, no announcement was made.
When The Queen of Pop eventually came on-stage, she told the impatient audience that there had been a problem with the video and they had to "wait until we could reboot".
Sensing the dissatisfaction of the crowd, the singer then told fans that there was no "selfish diva b*****s reason" why she was late.
To everyone's surprise, Madonna then told the audience who paid up to £100 for their tickets, "If you diva b***** want to keep complaining about it, don't come to my show".
Fans of the star took to social media to complain:
Been a #madonna fan for 30 years. No more. Her attitude in Manchester STINKS tonight. #badattitude

— Annabel Smith (@CaskAnnabel) December 14, 2015
While others stood up for the singer, saying that the fault was out of the star's control:
@Madonna was absolutely amazing 2nite in #Manchester. Technical fault out of her control, real shame she had to cut show short but still fab

— Tessa Robinson (@tess_robbo) December 15, 2015
However all fans gave raving reviews of the show once it did start - some things are worth waiting for!