Global's Make Some Noise: Thank you for all your donations for 2017!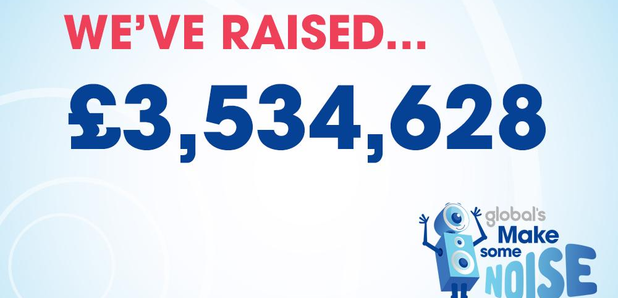 You helped raise a HUGE amount for money for charities who don't usually get a voice.
Global's Make Some Noise is Smooth's charity, supporting small but brilliant projects across the UK. The projects provide vital help for youngsters and their families living with illness, disability or lack of opportunity.
And for 2017's fundraiser, you helped raise a whopping £3,534,628!

Smooth teamed up with our sister stations across the Global family - Capital, Heart, LBC, Classic FM, Radio X and Gold - for GLOBAL'S MAKE SOME NOISE DAY, to raise money and give a voice to small projects that don't get heard.
By making a donation to Global's Make Some Noise, you helped small projects make a big impact, and change the lives of youngsters living with illness, disability or lack of opportunity throughout the UK.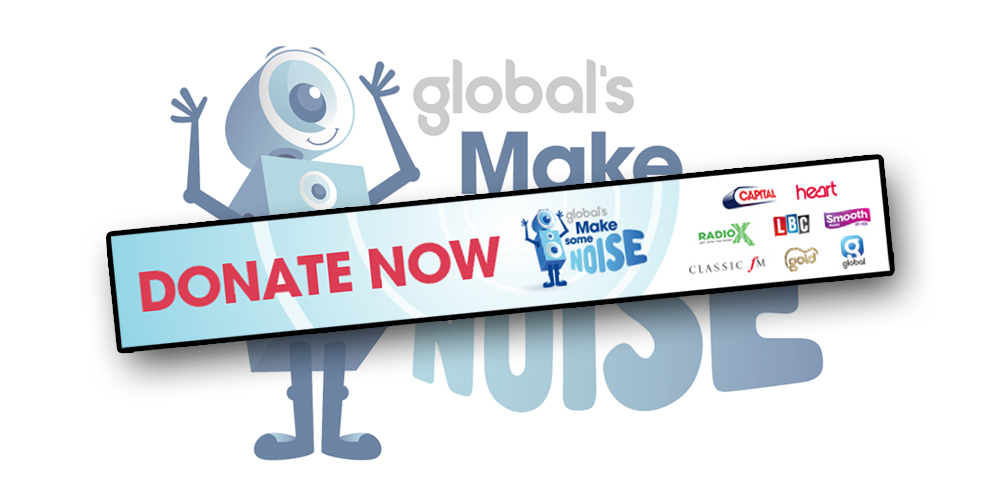 At Smooth, we saw our own Kate Garraway drink a range of disgusting smoothies after your incredible donations, with hilarious results. Watch the video in full below:

And Tina Hobley met with 7-year-old Harry and his mum to talk about the support given to them:
Here's how your donations can help:
£5 could pay for a teddy bear for a child to hold during their first bereavement support session.
£5 could fund an information pack, helping parents to spot the early signs of liver disease in new born babies. Early diagnosis can save lives.
£10 funds an hour's phone call to provide vital support and advice to a parent whose child has been diagnosed with autism.
£20 could pay for a respite session, allowing a young carer to take a break from their responsibilities at home to have fun with other young carers who understand their situation.
£25 could fund a physiotherapy session, helping a child with a life-limiting illness to have the best chance at a comfortable life, despite their condition.
£30 could fund a one-to-one support session for a family who has just found out that their child is deaf.
So once again, thanks so much for all your donations and getting behind Global's Make Some Noise 2017. We'll see you again in a year's time!