Mariah Carey Makes Las Vegas Debut
8 May 2015, 10:37 | Updated: 2 November 2017, 15:29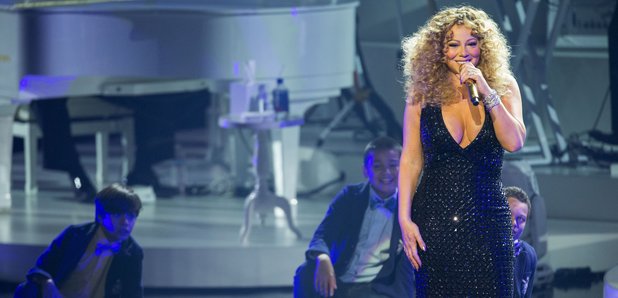 Mariah Carey made a solid debut at her Las Vegas residency this week.
Her vocal ability has been under the spotlight in recent years, but that didn't stop Mariah Carey putting on a show at her residency debut this week.
The music diva's Mariah #1 to Infinity show takes place at The Colosseum at Caesars Palace. There was glitz, there was glamour – and plenty of wardrobe changes.
The singer performed 18 of her chart-topping singles and a cover of The Jackson 5's I'll Be There with Trey Lorenz while footage of a young Michael Jackson played on the screen behind her.
"I have always been one of Michael Jackson's biggest fans, and later I was able to call him my friend," she told the audience.
The 45-year-old finished the show with her newest single Infinity from her upcoming album, #1 to Infinity, which is due out May 18.
Despite recent negative reports about her voice, both critics and fans said that her voice was solid throughout the show.
Mariah will perform three nights a week in May and July for a total of 18 shows.