Mariah Carey Invites 6-Year-Old Daughter To Sing With Her On Stage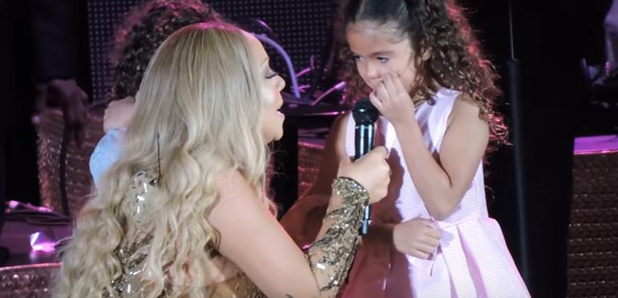 She's known for being a diva, but Mariah showed a softer side to her when she brought her twins on stage.
Six-year-olds Monroe and Moroccan joined their Mum on stage during a performance of 'Always Be My Baby' at a show at the Hollywood Bowl.
The twins, whom the star had with her ex Nick Cannon, appeared quite shy at first – no doubt stunned by the huge audience in front of them.
However, Monroe is encouraged by her Mum to join in and you can hear her singing "always be my baby" when Mariah holds out the mic.
So cute!